MSPs To Consider Revised Plans For 'Toxic' Named Person Scheme
27 September 2017, 05:38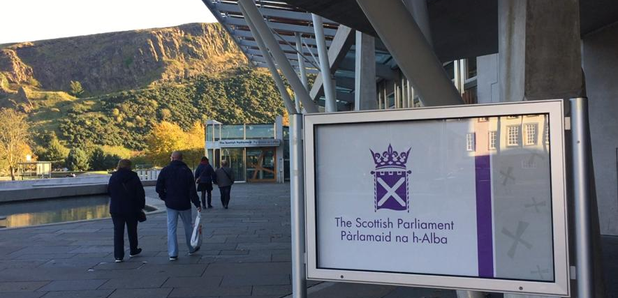 Revised plans for the Scottish Government's controversial named person scheme will be considered by MSPs amid warnings that the policy could ''overload'' the social work system.
The Scottish Association of Social Workers (SASW) fears that uncertainty around a new code of practice for the scheme could result in a ''better safe than sorry'' approach to referrals, leading to a bottleneck in the system.
MSPs on Holyrood's Education Committee are to hear from senior social workers about revised proposals for the named person scheme.
But ahead of that the SASW said in a written submission that some its members have even suggested the scheme ''has become toxic and should simply be repealed''.
Plans to introduce a named person for youngsters would see professionals such as teachers and health visitors act as a single point of contact to advise on the welfare of all children.
They have come before MSPs for a second time after the UK Supreme Court ruled elements of the original legislation to be ''incompatible'' with the right to privacy and family life as set out in the European Convention on Human Rights (ECHR).
One of the main changes put forward in the new Children and Young People (Information Sharing) (Scotland) Bill is that a duty to share information which could support, promote or safeguard the well-being of a child would become a duty to consider whether to share that information.
However there are concerns that an accompanying draft code of practice, aimed at helping named persons make decisions on data sharing, lacks clarity.
The SASW said: ''We do not believe this code is clear, and we fear it may leave our members confused and even worried about the action they should take.''
The submission added it was concerned that ''increasingly referrals will be made to social work... where a 'better safe than sorry' principle will be applied''.
It continued: ''This will result in increasing referrals to social work departments, where there will be a duty to investigate.
''It means that the first contact a family has with social work is one of an investigative nature.
''If parents disagree, the lack of cooperation can be viewed as denial, or even a confirmation of risk to a child.
''Social work will be regarded as agents of state surveillance or control, as opposed to a service to support and protect.
''Our members are concerned that an increase in referrals may lead to a bottleneck in the system and subsequent overload, and this in turn could result in child protection referrals not receiving the attention they should get.''
A Scottish Government spokeswoman said ministers are ''confident that the Bill fully addresses the issues raised by the UK Supreme Court''.
''The Getting it right for every child approach has been found to reduce caseloads for social workers because support was given before problems turned into crises,'' she said.
''The Named Person Service will ensure that the needs of children and young people are placed at the centre by ensuring services work together in the best interests of children and young people, by supporting families in nurturing their children and by offering them the right help at the right time from the right people.''