MSPs to decide if new law needed for police and fire services
1 April 2018, 07:08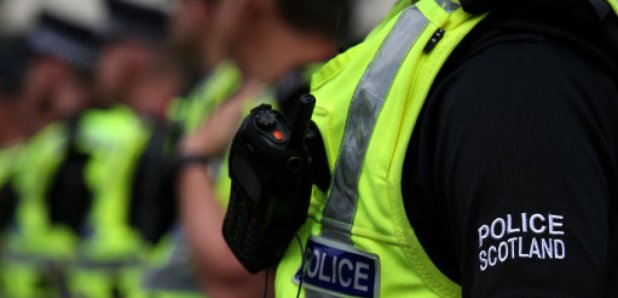 A Holyrood committee will consider whether legal changes are needed to the law governing the Scotland-wide police and fire services.
The Police and Fire Reform Act merged the eight regional police forces into a single nationwide organisation and did the same with the regional fire services.
Five years on from the establishment of the national services, Holyrood's Justice Committee will examine whether the original aims of the act have been met.
These include protecting and improving services and not cutting the front line, equalising access to specialist support, such as firearms teams or flood rescue, and strengthening the connection between services and communities.
Part of the aim to strengthen connections involves a pledge to set up a new formal relationship with each council and to involve more local councillors.
Committee Convener Margaret Mitchell said: "While undoubtedly there are examples of resilience and partnership working, there have also been some problem areas identified since the mergers.
"In particular, the committee is keen to establish whether the issues faced by the services are to be expected as 'teething problems' or whether legislative changes are needed after five years."
The committee's call for evidence on the legislation runs until May 24.
Police Scotland and the Scottish Fire and Rescue Service (SFRS) began work on April 1 2013.
Marking the anniversary, Deputy Chief Constable Iain Livingstone, the interim chief constable, said: "I can say with certainty that everyone in Scotland now has access to an improved level of service and protection, balanced between equal access to specialist national resources and local policing that meets the needs of our communities.
"At the same time, it's important that we acknowledge that over the past five years there have been some significant challenges and issues. We need to move forward with a degree of humility, a commitment to openness and a greater willingness to engage with the people we serve so that they better understand how we police and why we take the decisions we need to take."
A SFRS spokesman said: "In the first five years of the Scottish Fire and Rescue Service, we have protected vital frontline delivery and ensured Scotland's communities have benefited from the combined resources and capabilities of a national service.
"As we celebrate our fifth birthday, we are proud to reflect on our many successes including a reduction in fires by more than 40% over the last decade."
Despite criticism, national statistics published this week show crime in Scotland has fallen by around a third and 58% of respondents said police were doing a good or excellent job.
A Scottish Government spokeswoman said: "The single services have provided national specialist capabilities that would not have been possible in the past, allowing us to respond more effectively to the evolving challenges of keeping people safe in a modern Scotland.
"Ministers recognise that a change of such scale and significance as the formation of Police Scotland and the SFRS was always likely to present challenges but the independent evaluation of reform - published in February - is clear about the benefits we have seen delivered."
Liam Kerr, Scottish Conservatives justice spokesman, said: "Police Scotland's challenges have been well documented and, to be frank, after five years a lot of the teething issues should have been sorted out.
"That's not to say Scotland's police officers don't do a cracking job, but the SNP drove this merger through and has to take responsibility for the failings."
Scottish Labour's justice spokesman Daniel Johnson said: "The SNP Government must acknowledge these issues and their own mistakes to improve Police Scotland over the next five years, rather than the same old intransigence they have shown over the past five years."
Liam McArthur, Scottish Liberal Democrat justice spokesman, said police and fire officers have "been badly let down by the botched centralisation".