MSPs to parade in New York for Tartan Day
5 April 2018, 07:19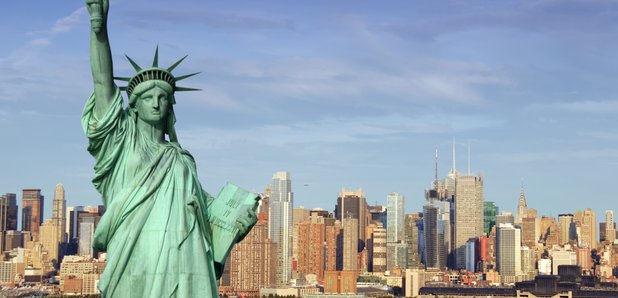 MSPs are visiting New York to take part in the Tartan Day parade on a trip to the US and Canada.
Scottish Parliament presiding officer Ken Macintosh, Labour's Johann Lamont and the SNP's Clare Haughey will join pipers and dancers in the Sixth Avenue parade, led by singer KT Tunstall.
The parliamentary delegation will also meet representatives of the New York Stock Exchange, mayor's office and UN Women among others.
The group then heads to Quebec to meet the National Assembly president, members and officials, to discuss topics including how the Scottish Parliament has responded to the sexual harassment scandal and parliamentary reform.
Washington DC is the last destination for the MSPs, who will meet officials from the Mayor and Congressional Budget Office as well as various think tanks.
Talks will focus on the Scottish Parliament's 'in-house think tank', Scotland's
Futures Forum and its work to inform a long-term approach to controversial topics such as robotics and drugs policy.
Mr Macintosh said: "Scotland Week and Tartan Day are a chance for millions of people to mark their connections with Scotland.
"Our delegation will join them in celebrating those links not only on the streets of New York, but also in the corridors of power around North America.
"In addition to sharing what we do well, and where we are innovating, we are also going to be listening and looking to learn lessons from our opposite numbers wherever we can."