MSPs Urged To Unite Behind SNP Proposals To Keep Scotland In Single Market
17 January 2017, 06:38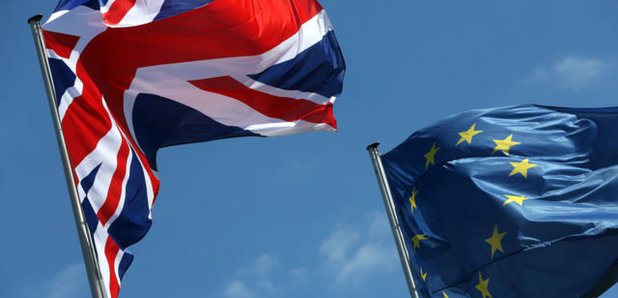 MSPs should send a message that Scotland firmly opposes a hard Brexit by uniting behind Scottish Government plans to keep the country in the European single market, Michael Russell has said.
The Scottish Brexit minister called on opposition parties to back the proposals in a vote at Holyrood, claiming the threat'' of the UK leaving the trade bloc is "getting bigger by the day''.
First Minister Nicola Sturgeon published a range of options to protect Scotland's place in Europe at the end of last year, including a proposal for the country to remain in the European single market even if the rest of the UK leaves it.
Holyrood will debate the plans on Tuesday, and will vote on whether to endorse the Scottish Government discussing them with the UK Government.
Reports claim the Prime Minister will use a speech on Tuesday to signal a hard Brexit approach to the EU negotiations, taking the whole of the UK out of the single market.
Speaking ahead of the Holyrood debate, Mr Russell said: "The threat of a Tory hard Brexit, taking us out of a single market eight times bigger than the UK's alone, is getting bigger by the day.
"Given that threat, today's debate at Holyrood is an important opportunity for our national Parliament to make sure Westminster gets the message that Scotland is firmly opposed to such a Tory hard Brexit and its disastrous economic consequences, which are underlined by the fact the pound has been plummeting on the international markets, hitting its lowest level in more than three months.
"The Tories now seem to think they can do what they want and Scotland will simply accept it - and if they get away with dragging us out of the EU and single market then they will think they can get away with anything.''
Mr Russell said the Scottish Government's proposals represent a "very substantial compromise'', given that Scotland voted by majority to remain in the European Union.
"We expect Theresa May to live up to her promise and give those proposals proper consideration,'' he said.
Conservative economy secretary Dean Lockhart said: "Listening to the SNP, you would be forgiven for thinking that the EU accounted for the majority of our trade and that leaving it will result in economic Armageddon.
"That is simply not the case, as our trade with the UK is worth over four times more than our trade with the rest of the EU.
"Instead of continually pitting themselves against the UK Government, the Scottish Government need to work together with the other parts of the UK to get the best Brexit deal for everyone.''