'Much More To Be Done' In Forensic Medical Services For Sex Crime Victims
30 March 2017, 10:29 | Updated: 30 March 2017, 10:54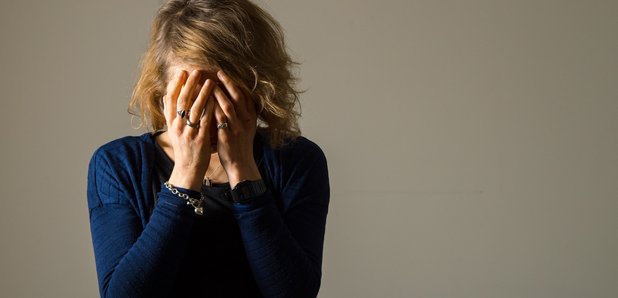 A critical report has uncovered significant variations in the quality and availability of forensic medical services for sex crime victims across Scotland, with some services branded "unacceptable''.
The review by HM Inspectorate of Constabulary in Scotland (HMICS) said there is "much more to be done'' for a consistent service to be in place across the country.
It spoke of an urgent need for work to end victims being examined in police premises and said Scotland is "well behind'' the rest of the UK when it comes to having facilities which meet both the needs of victims and the necessary forensic requirements.
Inspectors also highlighted how a lack of availability of services in some places can mean lengthy journeys for victims, who may be asked not to wash for a day or more after an assault.
The Scottish Government said an expert group, chaired by Chief Medical Officer Dr Catherine Calderwood, is being established to drive improvements in the provision of health services for victims of rape and sexual assault.
Ministers last month announced the introduction of new national standards for forensic examinations of victims.
The HMICS spoke of "committed and dedicated professionals'' working to deliver high-quality forensic medical examinations but said victims are being "let down'' by the standard of service available at some times and in some areas of the country.
"Significant variations in the provision of forensic medical services in Scotland persist, with issues of availability as well as geography making the quality of service offered to some victims of sexual crime unacceptable,'' the report said.
Inspectors continued: "Adult victims of sexual crime continue to undergo forensic medical examinations in police buildings in many areas of Scotland.
"This is not victim-centred or considered effective practice.''
The report added: "Lack of availability of services locally leads to delays and lengthy journeys for victims of sexual crime, who can be asked not to wash for a day or more after an assault.''
Among a range of findings, inspectors also found a "lack of leadership and governance'' over the provision of forensic medical services, that the provision of essential equipment for examinations is inconsistent across Scotland and that some suspects are being examined in police custody settings which may not be "forensically-secure environments''.
Gill Imery, Assistant Inspector of Constabulary at HMICS, who led the review, said investment is needed to address the current "disparity'' in forensic healthcare services across Scotland.
"At present, challenges in staffing of services and access to resources, particularly in remote and rural areas where victims may be required to travel some distance to access services, varies greatly and this is to the detriment of victims of sexual crime,'' she said.
The review has identified 10 recommendations designed to improve services.
"Sexual crimes have a devastating effect on victims and so it is imperative that the support they receive, both from health and criminal justice professionals is high-quality and consistent irrespective of where they live,'' Ms Imery added.
Justice Secretary Michael Matheson said: "The current provision of services for victims of rape and sexual assault is provided by motivated and committed professionals but more needs to be done to create a consistently high standard of service across Scotland.
"We know these individuals need the very best care at a time of great trauma and while a forensic examination may be necessary for evidential reasons, there is a need to ensure the response is first and foremost health0focused and victim-centred.''
Health Secretary Shona Robison added: "It is important that we look at how we ensure survivors of sexual crimes across Scotland are able to access skilled and empathetic professionals, regardless of where they are in the country, and we will use the analysis of this survey and the advice of this expert group to improve the support for victims of these horrendous crimes.''
Sandy Brindley, of Rape Crisis Scotland, said she hopes the establishment of the new group will lead to "meaningful change''.
"We have had significant concerns for some time about the response to the immediate needs of people in Scotland who have been raped or sexually assaulted,'' she said.
Assistant Chief Constable John Hawkins said Police Scotland has transformed how it supports victims of rape and sexual crime.
"We will always place the highest priority on the support provided to victims, in recognition of the traumatic experience they have gone through,'' he said.
"We will continue to work with our partners to ensure the criminal-justice process, including the provision of forensic medical services by the NHS, meets the expectations and needs of victims.''