Names of war dead to illuminate Scottish Parliament
2 November 2018, 07:26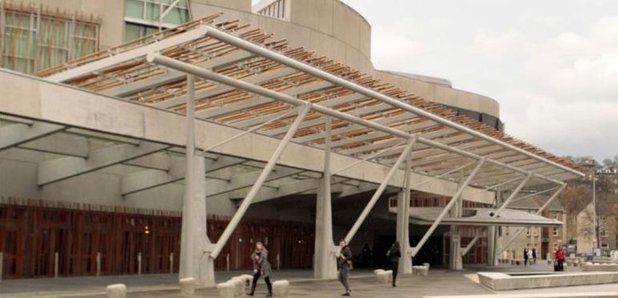 The names of all those who died serving on behalf of Scotland in the First World War will be projected onto the Scottish Parliament building to mark 100 years since the armistice.
The tribute to each of the 134,712 men and women listed in the Scottish National War Memorial Roll of Honour on November 11 will take seven hours.
They include servicemen, nurses, munitions factory workers, Merchant Navy personnel, and overseas servicemen who fought on behalf of Scotland.
The projection, Their Name Liveth, was designed by artist Ross Ashton and is the result of a partnership between the Scottish Parliament, the Scottish National War Memorial and The Royal Edinburgh Military Tattoo.
Set to music, the illumination covering the whole facade of the Parliament will include images and designs that tell the story of the 1914-1918 conflict.
Members of public are invited to the evening event which will include performances by pipers from across Scotland and will conclude at midnight with the Last Post.
Presiding Officer Ken Macintosh MSP said: "I hope as many people as possible will join us on Armistice Day to view what will be a truly unique illumination.
"The fact it will take seven hours to project the names of all those who died reflects the sheer scale of the loss and the devastation the war had on communities right across Scotland."
David Allfrey, chief executive of The Royal Edinburgh Military Tattoo, said: "This event is hugely important and will help us to reflect upon all we've learned over the past century, and in particular these previous four years.
"We would encourage as many people as possible to join us at The Parliament and pay their own personal tribute."
Lt Col Colin McGrory, the Secretary to the Trustees of the Scottish National War Memorial, said: "Behind every name projected onto the Parliament on 11 November is a story of a son, a daughter, a father, a husband.
"One hundred years on, it is our duty and honour to remember them and what they gave their lives for."