Nearly 1,000 Children Moved From St John's To Edinburgh
2 November 2018, 11:28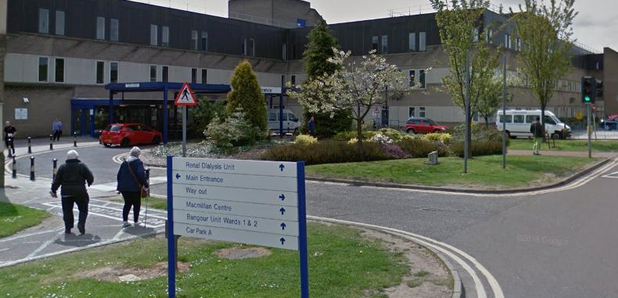 Almost 1,000 children have been transferred from St John's Hospital (SJH) in Livingston to Edinburgh for treatment due to closures at the children's ward.
The paediatric ward at the West Lothian hospital has been closed to out-of-hours inpatients since July 2017 due to staff shortages.
The ward was hit by similar shutdowns in the summers of 2012 and 2015 because of a lack of medical staff.
In a letter to local Labour MSP Neil Findlay, Health Secretary Jeane Freeman confirmed that, by the last week of September, 954 children had been treated at the Royal Hospital for Sick Children (RHSC) in Edinburgh after being transferred from the SJH.
She said reinstating the inpatient service has the "highest level of priority".
Mr Findlay described the situation - which he said can involve a round-trip of up to 60 miles for patients' families - as being unacceptable.
The Lothian MSP said: "By today it is likely that 1,000 children will have had to be sent to Edinburgh for treatment because of the SNP's failure on NHS staffing.
"That's 1,000 families who have had to endure up to 60 miles of travel, stress, delays and expense just get their children treatment.
"That is utterly unacceptable - and still happening despite a commitment from the SNP Health Secretary Jeane Freeman that fully reopening the ward was her highest priority."
Opposition parties last month voiced fears that families could face a wait of up to three years for the children's ward to fully reopen.
Mr Findlay continued: "Far too many families have had to travel past their local hospital to Edinburgh for treatment when they should have been treated in St John's.
"SNP Health Secretary Jeane Freeman must apologise to those families her government has failed - and work to reinstate a 24/7 service at the hospital as soon as possible."
In the letter, Ms Freeman wrote: "Since the first three week closure in July 2012, up to Monday 24 September 2018, a total of 954 children have been transferred from SJH to RHSC, of whom 790 have required admission to an inpatient bed. 164 children have been transferred but not admitted.
"As I made clear in my statement to Parliament, NHS Lothian fully share my commitment to reinstating the inpatient service at St John's as soon as possible and this will continue to receive the highest level of priority."
A Scottish Government spokeswoman said: "The interim changes were made in the best interests of local children, to preserve patient safety.
"The health board has given assurances that all efforts are being made to recruit medical staff and advanced nurse practitioners to reinstate the full operation of the inpatient unit at St John's.
"We will continue to support NHS Lothian to ensure the quickest possible reinstatement of services and the Health Secretary will continue to keep Parliament updated on progress."