Nearly 4,000 Women Miss Breast Test
21 December 2016, 15:02 | Updated: 21 December 2016, 15:04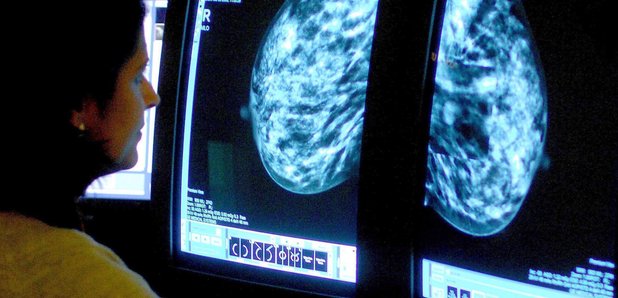 Almost 4,000 Scottish women were not called for routine breast screening appointments over the last three years, according to a report by a health watchdog.
The Review of the Scottish Breast Screening Programme December 2016 report by Healthcare Improvement Scotland found 3,831 women were not sent a routine invitation to be screened during the timescale.
The National Services Division (NSD) is responsible for managing the national Scottish Breast Screening Programme (SBSP).
It has been asked to urgently review whether reasonable steps have been taken to give women the chance to attend a screening appointment.
Professor Stephen Duffy, chairman of the review group and professor of cancer screening at the Wolfson Institute of Preventive Medicine, said: "Clearly the vast majority of women in Scotland receive their invitation to be screened in a timely manner, but it's important that all women are given the opportunity to be screened at the earliest opportunity.
"This report clearly demonstrates that more needs to be done to ensure that this happens for every woman eligible for screening in Scotland.''
The watchdog's report says it was "unclear who was responsible'' for the handling of breast screening and that clearer leadership is needed from NSD to ensure the appropriate management of adverse events.
A new IT system has since been put in place to ensure eligible women are invited to attend appointments every three years.
Women not called for a routine appointment at their local breast screening centre have been contacted and offered the chance to make a fresh appointment. However by November, 41% of women had still to take up that offer.
The breast screening programme is for women aged between 50 and 70 and runs on a three-year rolling cycle.
The report makes several recommendations for NSD and SBSP.
It says an "adverse event management team'' should be established to review whether women have been given the chance to attend a breast screening appointment within a reasonable time.
It also says the NSD and SBSP should ensure roles, responsibilities and lines of accountability are clear and a mechanism is established to manage IT issues and improvements made to risk management arrangements.
Claire Sweeney, interim director of quality assurance for Healthcare Improvement Scotland, said: "Although the new IT system will help ensure that every woman eligible for screening is invited to attend, ongoing monitoring will be required to ensure that the system is working effectively for all women. We will continue to closely track the situation.''
Professor Marion Bain, medical director at NHS National Services Scotland,, said: "We are very sorry for the worry this has caused women in Scotland.
"We welcome the findings of the Healthcare Improvement Scotland report on the review of the Scottish Breast Screening Programme.
"We accept all of the recommendations in the report which are very much in line with our own internal review, and they are all already being taken forward.
"All of the women who had not been invited for screening within a three-year interval have been contacted, and we have established an adverse events team to ensure that every reasonable step has been taken to enable them to have the opportunity to attend breast screening.''