New advert encouraging Scots to be lifesavers
9 April 2018, 17:12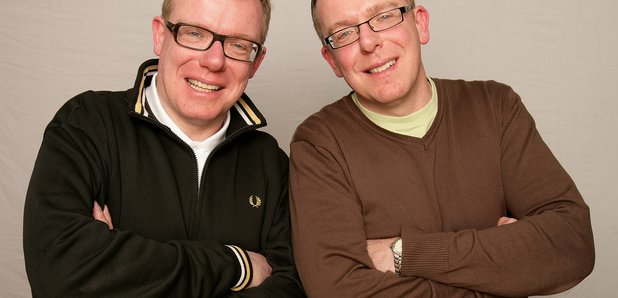 A new drive to encourage Scots to learn live-saving CPR skills has been launched to the tune of The Proclaimers' most famous hit.
The advert, featuring TV present Carol Smillie performing CPR to I'm Gonna Be (500 Miles), aims to make more people aware of what they should do if someone suffers a cardiac arrest.
Health Secretary Shona Robison said an estimated 1,000 lives could be saved if the target of having 500,000 able to carry out the life-saving technique by 2020 is achieved.
Paramedics treat about 3,500 cardiac arrest patients year, but only one in 13 of survive, with any delay in treatment time linked to a decline in the likelihood of this.
For every 60 seconds that passes before CPR is carried out, the chance of survival drops by 10%.
Ms Robison said she hoped because the new campaign was "particularly Scottish" with its use of The Proclaimers hit it would "resonate with a Scottish audience".
She spoke as the online film, which was funded by the Scottish Government, was unveiled at the Braehead shopping centre outside of Glasgow.
It was created by the Save a Life for Scotland (SALFS) partnership - which includes the emergency services, community groups, the Government and others.
The Health Secretary said: "CPR saves lives and this film is a great way to learn those vital skills.
"The latest statistics show around half of adults in Scotland are confident giving CPR and to date more than 200,000 people across the country have learned CPR since 2015.
"This is testament to the work put in by SALFS partners, who have brought these lifesaving skills to people across the country."
The advert will "help us to reach the target of having 500,000 people by 2020 with CPR skills and that will literally save lives", she added.
"Ultimately if people don't intervene people could lose their lives before paramedics arrive.
"The other important message is to phone 999 so there is a call handler on the other end of the phone who can support you while you are administering CPR."
Paul Burns, 56, from Edinburgh, suffered a heart attack while playing football, and was saved by a physiotherapist who was at the sports centre.
"I was in the right place at the right time," he said.
"If it hadn't been for the CPR been done so quickly, I wouldn't be here."
Mr Burns had collapsed after being struck by the football, but when he failed to get up his friends realised there was a problem.
The incident in April 2016 has now prompted him to learn CPR and he said: "It's something we can all do.
"The campaign is tremendous, it's a great song and everybody knows it."
His message to the public was: "If you're ever in that situation just think of 500 Miles, not Sunshine on Leith, and keep the tempo up."
Lisa MacInnes, director of the Save a Life for Scotland campaign, said: "We hope that 500 Miles will become the CPR anthem for a generation in Scotland.
"This familiar tune will remind us that CPR is the right thing to do and the beat helps us remember the right rhythm for chest compressions.
"Someone who is having a cardiac arrest needs help, you cannot make the situation worse for them.
"You can be the one to help buy them time until the ambulance arrives and save a life."