New chief constable takes over at Police Scotland
27 August 2018, 11:27 | Updated: 27 August 2018, 11:28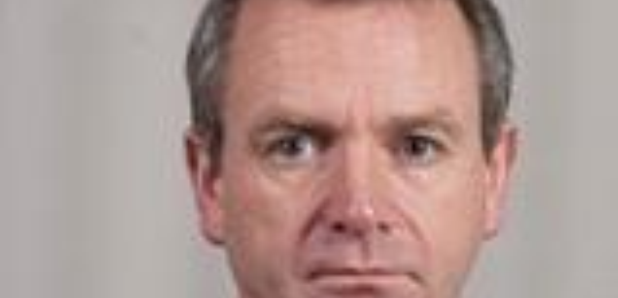 New chief constable Iain Livingstone has taken charge at Police Scotland.
Mr Livingstone's first task in the role was to address new recruits to the UK's second largest police service.
He was named earlier this month as the successor for former chief constable Phil Gormley.
Mr Livingstone had been serving as interim chief constable following the resignation of Mr Gormley, who was suspended during an investigation into gross misconduct allegations, which he denied.
On his first day in the job, the former deputy chief constable said it was an "honour and a privilege" and emphasised the importance of public service in a message to the force's 22,000 officers and staff.
Mr Livingstone said that the force, which has been embroiled in a series of controversies since its formation in 2013, had "come through a challenging period with renewed purpose".
"My priority for the organisation is to lead the continued delivery of an outstanding police service for our fellow citizens," he said.
"I have said it before, but it is important to keep saying it: policing in Scotland is strong, primarily because of our people.
"I would challenge anyone to find another jurisdiction anywhere in the world which provides a police service like ours.
"We are able to do this because of the fundamental values and principles that underpin everything we do: policing by consent and public service.
"We are also able to provide safety and security because of the nature of our single structure, which provides the best of local and the strength of national."
Mr Livingstone added: "I acknowledge that we didn't get everything right at the outset of Police Scotland.
"The need to maintain an operational grip on policing meant that sometimes we moved too quickly, we didn't engage with our communities sufficiently.
"We were seen to impose national policies on local areas. Consistency and compliance came before local diversity.
"That approach has brought benefits. For example, we can now say with certainty that every homicide in Scotland is dealt with to the highest possible standard. Every domestic abuse case is treated in the same way regardless of where the victim lives.
"But I know that it's not one size fits all. It's my intention to build a more devolved policing service that better meets the needs of local communities."