New fund to help parents of premature babies
31 March 2018, 06:46 | Updated: 31 March 2018, 06:51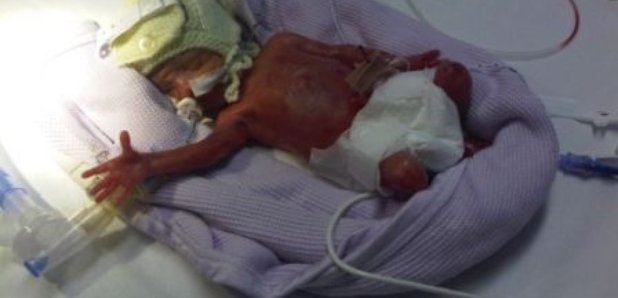 A new £1.5 million fund is being launched to help the parents of premature and sick newborn babies cope with the extra costs that come with their child being in hospital.
The Neonatal Expenses Fund will be available from April 1 to all parents whose babies are receiving care in a neonatal unit, the Scottish Government has announced.
The cash pot will help more than 8,000 families a year with travelling, parking and subsistence costs, ministers estimate.
Health Secretary Shona Robison said: "Having a premature or sick baby is a hugely testing and emotional time for parents.
"We want to ensure they are supported and involved as possible in decision-making around their baby's care, and have more opportunities to bond as a family during these early days.
"For some parents, getting to and from the hospital every day can be a big additional expense and this is where the Neonatal Expenses Fund can help.
"Easing the pressure of being able to afford to get to your baby will, I hope, be one less thing for parents in this situation to worry about."
One in eight babies born in the UK each year is admitted to a neonatal unit.
Families will be able to claim for the travel costs of one return journey, parking and up to £8.50 in subsistence costs each day for the duration of their baby's stay in a unit.
Professor Ben Stenson, clinical lead of neonatal services at NHS Lothian, said: "We know how vital it is for parents to spend as much time as possible with their babies when they are being cared for in neonatal units.
"It can be a challenging and emotional time for parents and one that very often they could not have foreseen or planned ahead for.
"This fund may help to ease any financial worries and allow them to make the journeys to hospital as often as they would like so they can concentrate on being a new parent."