New Home Secretary asked to review mum's case
2 May 2018, 15:13 | Updated: 2 May 2018, 15:14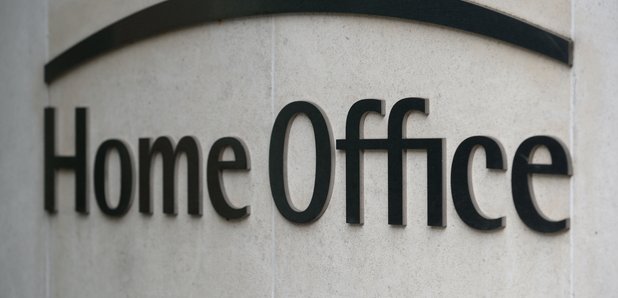 A woman who was served a deportation notice "in error" has said it is still uncertain whether she will be allowed to stay in Scotland with her husband and child.
Volha Merry, known as Olya, is originally from Belarus but now lives in Coatbridge, North Lanarkshire, with her husband Derek and their two-year-old daughter.
The 28-year-old had received a Home Office letter last month saying she could be deported if she did not leave the UK - but Immigration Minister Caroline Nokes later said that the "Home Office apologises for issuing this notice in error".
While Mrs Merry said she was "relieved" to have received the apology and for the notice requiring her to return to Belarus to be cancelled, she said her status in the UK had still not been "resolved".
Her MSP Fulton MacGregor has now called on Home Secretary Sajid Javid to "urgently review" the case so the Merry family can stay together.
He said: "The new Home Secretary must urgently review this case and stop trying to drag a young family apart."
The SNP MSP spoke out after Mrs Merry told BBC Radio Scotland's Good Morning Scotland programme that she and her family had been "living a nightmare" after receiving the initial deportation notice.
She added: "Obviously after having been issued with an apology and having been told it was a mistake it made me feel relieved, or better, but at the same time the problem is still not resolved.
"They have apologised for the vital mistake and error in the process, at the moment they are just reviewing my case again to see if I am eligible for a residency card or can I have some right to apply for some family permit."
Hugh Gaffney, Labour MP for Coatbridge, Chryston and Bellshill, has also been lobbying on behalf of the family and criticised the "incompetence or indifference" shown by the Home Office in the case.
He released a letter from Ms Nokes in which the Immigration Minister said Mrs Merry had been "served with an enforcement notice, advising her of the liability to removal from the UK on April 4".
It added: "The Home Office apologises for issuing this notice in error; it will now be withdrawn and the reporting conditions set upon Mrs Merry will be cancelled."
Mr Merry said: "For the minister to come back and say it was a mistake, this has affected our lives, we were feeling terrible for weeks because of this, I don't think it's forgivable."