New research to examine suicide risk in men
29 May 2018, 10:37 | Updated: 29 May 2018, 10:38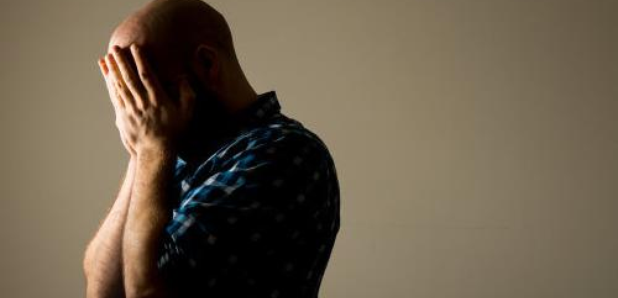 Academics are to carry out "ground-breaking" research to examine the suicide risk in men and find ways to reduce it.
Around three-quarters of the 728 people who took their own lives in Scotland last year were men, with suicide said to be the leading cause of death in men under 50.
The Scottish Association for Mental Health (SAMH) is funding a PhD scholarship at the University of Glasgow's
Suicidal Behaviour Research Lab to examine the issue.
Over the next three years, academics will investigate the clinical, psychological and social factors that increase suicide risk, including the challenges and expectations on men and what can be done to tackle the problem.
The research will be led by Professor Rory O'Connor, director of the Suicidal Behaviour Research Lab.
He said: "We are incredibly excited to be working with SAMH on this ground-breaking research into male suicide in Scotland.
"Despite the stark reality that suicide is the leading cause of death in men under 50, we still do not fully understand the complex set of factors that account for this harrowing reality.
"Suicide devastates families up and down the country every day; we need to do more to prevent these tragedies."
The research is fully-funded by SAMH, which will provide £75,000 over three years.
SAMH chief executive Billy Watson said: "We know men are particularly at risk, especially men in their middle-years. We need a deeper understanding of why some risk factors contribute to men completing suicide, compared with those, who, with the same risks factors don't.
"We know that suicide devastates and we hope that this research will provide a greater understanding to enhance our future work on suicide prevention.
"Thanks to our supporters who raise funds for SAMH to allow us to fully fund this vital research."
The research is believed to be the most in-depth study of its kind in the UK.
SAMH supporter Charlie Adam lost his father, also called Charlie, to suicide in 2012.
The Scotland and Stoke City midfielder said: "It was a real blow to me losing my dad. It knocked me big time.
"It's great that this research will look to understand suicide risk in men. It's a subject that's close to my heart."