New Scottish storybook trail launched
10 August 2018, 06:37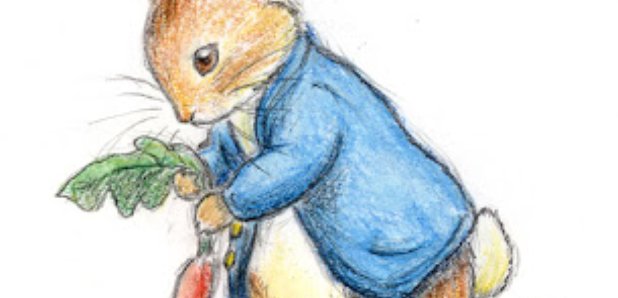 A new tourist trail has been launched across Scotland which includes locations with links to characters from children's books.
Harry Potter, Peter Rabbit and Peter Pan are among the stories which have connections along the route.
VisitScotland's Scotland's Storybook Trail will also include bookshops and festivals.
Marc Lambert, chief executive of Scottish Book Trust, said: "Scotland has a rich history of iconic literary characters, created or inspired by its places and people.
"Visiting locations with a special connection to favourite stories or figures is a real thrill for fans of any age, and Scotland's Storybook Trail is packed with superb suggestions.
"Now is the perfect time to take a trip round our beautiful country and enjoy again, or for the first time, some of the greatest Scottish stories ever told and the places where the creative spark started - just don't forget to pack a book."
Featured locations include the birthplace of Peter Pan creator JM Barrie in Kirriemuir, Angus, and the inspiration of Katie Morag's fictional home on the Isle of Struay, the Isle of Coll.
The Scottish Owl Centre in West Lothian allows readers to meet birds similar to those that feature in the Harry Potter series.
Glenfinnan Viaduct - which forms part of the Hogwarts Express route in the films - is also included.
Those on the trail can also see Birnam Arts in Perthshire, which is the region that inspired Beatrix Potter's famous creations.
Jenni Steele, film and creative industries manager at VisitScotland, said: "Scotland has world-class literary links.
"Our landscapes, history and people have inspired writers for centuries, helping to bring to life enduring characters that capture the imaginations of not just youngsters but grown-ups too.
"A great story has to have great characters and that's what inspired Scotland's Storybook Trail.
"We wanted to create something, as we celebrate Scotland's Year of Young People 2018, that encourages booklovers of all ages to discover the places and people behind these famous fictional friends."