New welfare powers will be used to introduce income supplement
29 March 2018, 16:25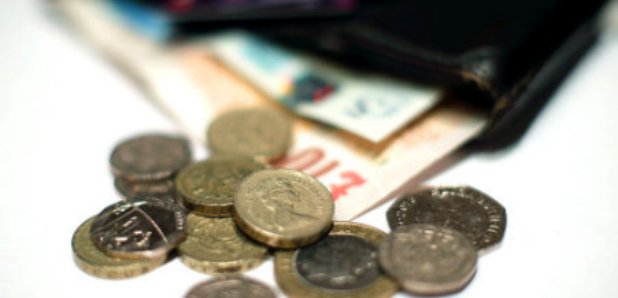 The Scottish Government is to use new welfare powers to introduce an income supplement as part of a range of measures to tackle child poverty.
Communities Secretary Angela Constance announced the move as she set out the government's plan for meeting the targets to cut child poverty contained in legislation passed at Holyrood last November.
Ms Constance told MSPs at Holyrood the new supplement would be introduced over the lifetime of the 2018-22 plan "providing financial support to those families who need it most".
She said: "We will now consider the detail of such a supplement, the level at which it should be set and those at whom it should be targeted in order to help lift the maximum number of children out of poverty."
Ms Constance announced investment of £12 million in intensive employment support for parents to help those in work develop their skills and support the unemployed into jobs.
She said this would help at least 38,000 adults over three years and have a positive impact on around 7,000 children.
A £7.5 million innovation fund has been set up in partnership with the Hunter Foundation to support new approaches to preventing and reducing child poverty.
A new minimum amount will be introduced for the school clothing grant, providing more money to help with the costs of school uniforms and sport kits.
Ms Constance also set out investment of £1 million for children experiencing food insecurity during the school holidays, and new support for childcare after school and in the holidays.
She told MSPs: "This plan builds on the determination we showed by bringing the Child Poverty Act to parliament and gaining unanimous support, but it is what happens next that is important now as we work to deliver on the commitments that I've set out.
"It means a country where every child has every chance in life and meeting the child poverty targets means transforming Scotland."
Tory MSP Jeremy Balfour noted the findings of a recent Audit Scotland report that the Scottish Government had not clearly estimated the costs of implementing the new social security powers and called for greater transparency.
He said: "If ministers are caught out by these costs the excess cash will have to come from her budget and thus affect priority families."
Labour's Elaine Smith added: "Whilst the Tories' callous benefit cuts are of course plunging more children and working families into poverty the Scottish Government cant escape the responsibility after a decade in office.
"Unfortunately much of the statement seems to promise jam tomorrow."
Douglas Hamilton, chair of Scotland's
Poverty and Inequality Commission, welcomed the plan saying: "To achieve the 2030 child poverty targets, we advised the Scottish Government to set out the extent to which it would use its new social security powers, and to do more to strengthen the supports given to parents to enable them to enter employment and progress in work.
"It is therefore particularly encouraging to see the Scottish Government's commitment to introduce a new income supplement, and the proposals to invest in targeted employment support for parents.
"I look forward to seeing early progress on these actions, which have the potential to make a significant impact."