New Words Provide Food For Thought
25 February 2017, 09:59 | Updated: 25 February 2017, 12:19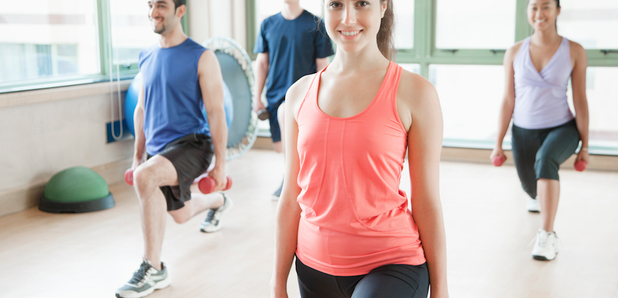 Britons in search of fitspiration should concentrate more on HIIT and less on clicktivism at the end of their craptacular working days.
These are just a few of the 300 words recently added to OxfordDictionaries.com, which monitors current trends in the use of modern English.
Fitness and well-being featured prominently as themes amongst the words added, with fitspiration (a person or thing that serves as motivation for someone to sustain or improve health and fitness), superfruit (a nutrient-rich fruit considered to be especially beneficial for health and well-being) and aquafaba (chickpea water used in vegan cooking) all being added to the list of accepted words in common usage.
HIIT, an acronym of high intensity interval training, also made its way into the free online dictionary for the first time, whilst jelly received a new definition as an informal usage of jealous.
Craptactular, a blend of crap and spectacular, made its first appearance to describe something remarkably poor or disappointing, whilst clicktivism featured as a term to describe actions performed on the internet in support of a political or social cause, regarded as requiring little time or involvement, such as signing an online petition.
Bronde, referring to blonde hair with sections of brown, and drunk text, denoting a text message sent whilst inebriated, often one that is embarrassing or foolish, have also made the grade with their respective entries.
Oxford Dictionaries' head of content development Angus Stevenson said the wide range of new terms complemented reports of recent socio-cultural trends, such as those suggesting millennials are choosing to spend less money on alcohol and more money eating exotic world foods.
Some food-related additions to the online dictionary included the north-African spice mixture ras-el-hanout, the South East Asian rice noodle dish pad kee mao, and the spicy Korean paste gochujang.
Other additions included bracket-buster, to describe sports games where a low-ranking team unexpectedly defeats a high-ranking team, such as that of Lincoln City's remarkable upset in their FA Cup fixture against Premier League side Burnley on February 18.
Despite the plethora of new words added to the online dictionary in recent years, Mr Stevenson said the additions did not automatically mean the terms would find their way into print versions of the Oxford Dictionary.
He said: ''We still produce paper dictionaries and they're still important to us financially, but we don't have any plans at the moment to release a new edition of any of our print dictionaries.
''Since we last did a major printing stream we've added in so much content, there would be space constraints and we'd have a huge amount to introduce.''
Mr Stevenson also defended the recent additions against claims that they had a negative impact on modern English language usage.
He said: ''You could say that a lot of the words we've added are a bit strange - particularly the blended words made up of two words joined together.
''If you take the word fitspiration, you could say 'that's a really ugly word' or 'that's not a proper word', but if you go on Google or many people's Facebook pages, you'll find that there is a big usage or perhaps they're part of their interests and you can't really say that that person's interests aren't valid if there isn't another word for it.''