NHS 'must be depoliticised', experts say
2 February 2018, 05:32 | Updated: 2 February 2018, 05:38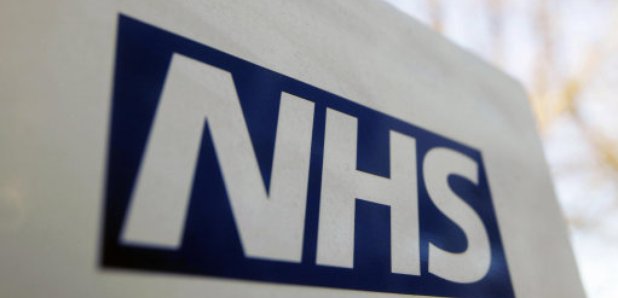 Health experts have said cross-party agreement is needed to "depoliticise" the NHS to allow for "radical action" to make services fit for purpose.
A joint report said a genuine consensus was needed on all sides to "reduce the destructive impact of health and social care remaining a political battleground".
The Royal College of Physicians of Edinburgh and the Good Governance Institute said agreement would not be easy to achieve but looked to be a prerequisite for action.
The report draws on a recent debate held by the Royal College during which it was suggested that running the NHS as an arms-length body "would enable hard choices about change to be made in a safe, accountable way".
It was also argued that a long-term political consensus should be reached through a brokering arrangement "that lasts longer than one political cycle".
The report also calls for stronger health and social care integration with joint financial arrangements and more active public engagement.
It states that shifting the balance of care should be much more firmly established, noting that many speakers "came from the premise that the Scottish Government's policy to shift the balance of care out of hospitals has lacked any real progress and failed to keep pace with the changing needs of the Scottish population".
A further recommendation is for the NHS to "embrace and drive innovation" in digital technology and new medications.
Professor Derek Bell, president of the Royal College of Physicians of Edinburgh, said: "This conversation must now be moved forward at pace in order to address some of the major challenges that the NHS in Scotland faces and ensure that we can deliver a world-class healthcare system for the future.
"In particular, the Royal College of Physicians of Edinburgh thinks that attention must be given to the importance of governance as a means to deliver step change.
"Governance accountability is an area where more progress can be made and the college wants to see this shared better across health and social care."
Dr Andrew Corbett-Nolan, chief executive of the Good Governance Institute, added: "Good governance will be vital, as the health sector and Scottish Government grapple with some of the challenges that Scottish healthcare is faced with.
"There are a variety of other possibilities for improving healthcare delivery in Scotland and the NHS in Scotland must put measures in place to keep pace with advances in digital healthcare, population health, artificial intelligence and cybernetics.
"Digital technologies should be used to innovate more effectively and, crucially, the NHS in Scotland must secure better value from investments in its digital programmes."
Health Secretary Shona Robison said: "I welcome this contribution to the debate about the future of health and social care in Scotland and agree the health of the nation should not be politicised and good leadership and governance are essential.
"We understand the challenges faced by our health and care services.
"That is why we are investing in a system designed for the present and the future, evidenced by our publication of a National Clinical Strategy, the Chief Medical Officer's work on realistic medicine and the production of regional and national delivery plans."