NHS waiting guarantee missed for more than 16,000 patients
29 May 2018, 12:17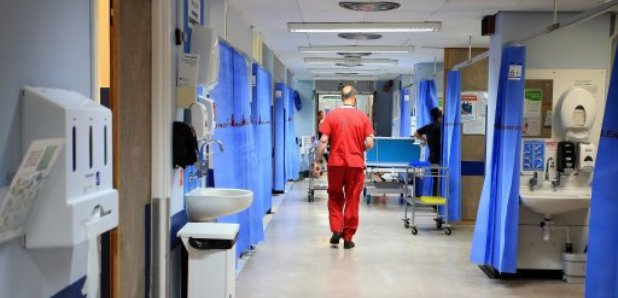 A legal guarantee for NHS patients to be treated within 12 weeks was missed for more than 16,000 patients in the first three months of the year.
Official figures show that 16,772 patients due to receive planned inpatient or day case treatment waited longer than the 12-week target in the three months to March.
Overall 75.9% of people were seen within the treatment time guarantee, down from 80.4% in the previous quarter.
NHS Forth Valley had the poorest performance at 56%, followed by NHS Lanarkshire at 63% and NHS Grampian on 64%.
Earlier this month the Scottish Government said it would change the Charter of Patients' Rights and Responsibilities so that patients are given more accurate waiting time estimates following pressure from Labour.
Labour health spokesman Anas Sarwar said: "In 2012 the SNP made a promise to the people of Scotland that they would have a legal right to treatment within 12 weeks.
"That law has now been broken 134,000 times with over 16,000 coming in the first three months of 2018 alone.
"Patients deserve transparency when it comes to their treatment. Long and unknown waits can have a negative impact on a person's work, family life, mental and physical well-being.
"That's why Labour forced the SNP government into a commitment that patients get an accurate expected waiting time for their treatment. We want to see this in place as soon as possible."
Separate waiting times figures show that 81% of patients were seen within the 18-week referral to treatment standard during March.
Meanwhile 80.6% of patients waiting for a key diagnostic test at March 31 had been waiting less than six weeks, compared to 79% in December and 87% last March.
Gregor McNie, Cancer Research UK's head of external affairs, said: "It's concerning that so many people are waiting too long for tests that might tell someone if they have cancer.
"Part of the reason why hospitals are struggling to meet the target is because their diagnostic services are short-staffed. The Scottish Government must address this."
Health Secretary Shona Robison said: "This period covered a challenging winter for the NHS and severe weather in early March which caused disruption that took hospitals time to recover from.
"So it is testament to the hard work and dedication of staff that the average wait for patients receiving treatment within the treatment time guarantee was eight weeks, and that 1.6 million patients have received their treatment within the guarantee since it was introduced.
"It is crucial that boards tell patients as soon as possible if there are any delays. We're currently reviewing the Charter of Patient Rights and Responsibility to ensure it clearly states the need for boards to give their patients accurate information around their waiting times.
"We're also ensuring those who wait the longest and have the greatest clinical need are seen more quickly, with an additional £50 million this year to support innovative measures to tackle waiting times and the appointment of two dedicated advisers on diagnostics.
"Two new MRI scanners at the Golden Jubilee are now operational and will provide 10,000 extra scans every year.
"While it's encouraging that indications from boards show that the vast majority of cancer patients are tested within two weeks, we will continue to make it clear to them that those requiring diagnostic tests must be seen quickly."