Nicola Sturgeon to hold talks with Catalan President
11 July 2018, 07:06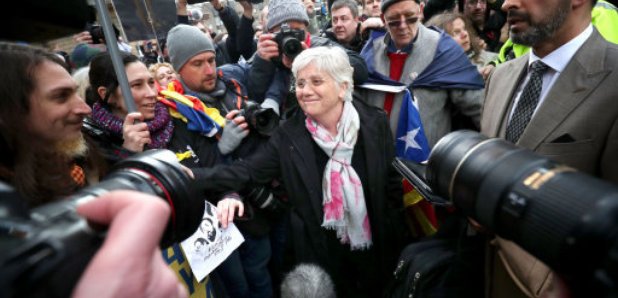 Catalonia's president is due to meet with Scotland's First Minister Nicola Sturgeon and a former minister from the region facing extradition during a visit to Edinburgh on Wednesday.
Clara Ponsati is being sought by the Spanish authorities on charges of violent rebellion and misappropriation of public funds over her role in the controversial Catalan independence referendum last year.
President Quim Torra, who backs independence for the region, was sworn in by Catalonia's parliament in May.
He is due to meet with Prof Ponsati before joining the First Minister at her official residence, Bute House in Edinburgh, later in the day.
Prof Ponsati, an academic at St Andrews University, denies the charges against her.
Her legal team, who describe the prosecution as "politically motivated" by Spain, says she could face a total sentence of up to 33 years if she is sent there and convicted of the charges, raising fears the 61-year-old could spend the rest of her life in jail.
She faces a four-week hearing scheduled to take place in the summer.
Commenting on President Torra's visit, Prof Ponsati's lawyer Aamer Anwar said she "greatly appreciated" his support.
"If extradited Clara Ponsati could face a sentence of up to 33 years in a Spanish prison," he said.
"The prosecutor from the Crown Office acting on behalf of Spain considers an equivalent charge of rebellion can be met in Scotland with a charge of conspiracy to alter the constitution by criminal means and treason.
"Clara refutes the charges and maintains that she peacefully promoted a referendum, whilst the charges against her are 'politically motivated' and extradition would be unjust, oppressive and incompatible with her human rights."