Nicola Sturgeon To Set Out Economic Growth Plans
20 October 2017, 05:38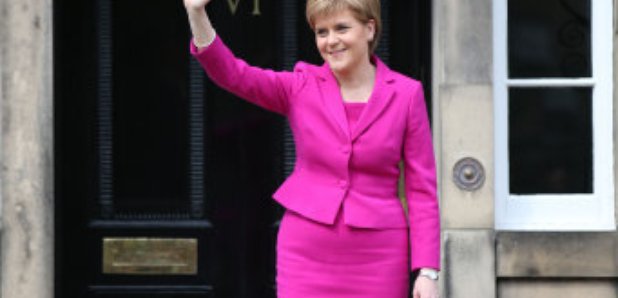 The First Minister will outline her strategy to grow Scotland's economy and tackle inequality at an event in Glasgow today.
The "inclusive growth" conference will bring together speakers from international organisations, foreign governments, local authorities and academia to discuss Scotland's progress in the two areas.
Nicola Sturgeon is expected to focus on a range of policies including the expansion of free childcare and the Scottish Business Pledge when she addresses delegates.
She is expected to say: "Scotland needs to use our vast potential to become a more productive economy. But we also need to become a fairer and more equal society. These two challenges are inter-connected.
"Our revised economic strategy and our Programme for Government has inclusive growth at its heart.
"What that means is key social policies - such as our expansion of childcare and our work to raise attainment in schools - have a significant economic impact.
"That is why we are focusing on fair work, encouraging employers to boost productivity by investing in their workplace and paying the living wage."
The government has been encouraging firms to sign up to its Scottish Business Pledge initiative since it was established in 2015.
To sign up to the pledge, a company must commit to paying the living wage of £8.45 an hour and to at least two other criteria, ranging from not using zero-hour contracts to paying bills promptly and creating opportunities for young people.
Consultancy and engineering firm Dougal Baillie has become the 400th company to sign up, coinciding with the conference.
Meanwhile, other speakers at the event include Gabriela Ramos of the Organisation for Economic Co-operation and Development (OECD), Dr Gerry Rice of the International Monetary Fund, Sweden's deputy finance minister Per Bolund and Slovenia's development minister Alenka Smerkolj.