No Circumstances Scotland Could Remain In EU - Mundell
21 February 2017, 05:49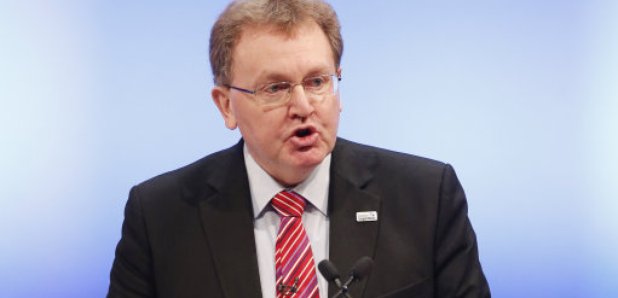 There are no circumstances in which Scotland can remain in the EU when the UK leaves, the Scottish Secretary will tell MSPs this week.
David Mundell is due to give evidence to the Scottish Parliament's Culture, Tourism, Europe and External Relations Committee on Wednesday.
The Conservative MP will use his appearance at Holyrood to state that Scotland will leave the EU with the UK as a whole at the end of the Brexit process.
He will say in his opening statement: "I think it is important to be clear, because there has been a lot of public debate on this point - that Scotland will not be in the EU at the end of this process.
"There is no set of circumstances in which Scotland could remain a member of the EU after the rest of the UK has left.
"If Scotland's constitutional position were ever to change, it would have to apply to be a member of the EU afresh - and we should not make easy assumptions about the length of time this would take, the process Scotland would have to follow or the terms of membership that may be on offer.''
First Minister Nicola Sturgeon has said a second referendum on Scottish independence was "highly likely'' following the Brexit vote.
Responding to Mr Mundell's comments, a spokesman for Scotland's Brexit minister SNP MSP Michael Russell said: "Scotland faces being dragged out of Europe against its will by a Tory government with just one MP out of 59 in Scotland, but that MP - David Mundell - seems totally oblivious to the irony of him seeking to lay down the law on what should happen next.
"The Scottish Government has put forward compromise proposals to keep Scotland in the single market, which is around eight times bigger than the UK market alone - but that compromise has not been matched by the UK Government.
"Scotland is now faced with a right-wing Tory government we didn't vote for intent on taking us off a hard Brexit cliff edge which would be catastrophic for jobs and livelihoods.
"The Tories now clearly think they can do what they want to Scotland and people will simply accept it - but the Scottish Government is determined to stand up for Scotland's democratic voice and we will pursue every necessary option to protect our place in Europe.''