"No clear estimate of devolved powers cost"
28 March 2018, 07:15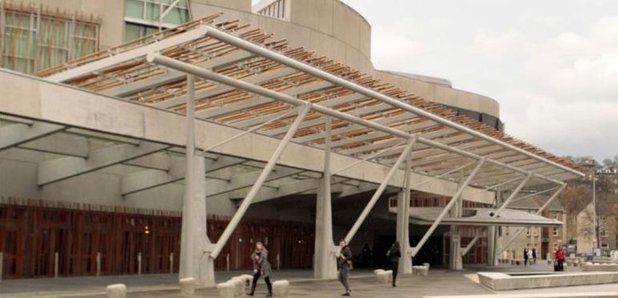 The Scottish Government has not clearly estimated the total cost of implementing newly devolved powers, a spending watchdog has warned.
A new report from auditor general Caroline Gardner examined the progress in putting new financial and social security powers devolved under the 2012 and 2016 Scotland Acts into practice.
She said the government had not estimated the total cost of implementation or the extent to which this would exceed the UK Government's agreed £200 million contribution, despite the excess having to be funded from the Scottish budget.
Ms Gardner has called for improved transparency, urging ministers to develop and refine more detailed estimates of how much it will cost to implement the powers.
The report identifies good early progress on Scotland's new social security programme but adds it is at a "critical" point in the run-up to the planned delivery of the first wave of devolved benefits by summer 2019.
"A significant amount of work is required during 2018 if planned timescales are to be met," it states.
Ms Gardner also warns it will be "challenging" for the government to recruit and deploy the necessary skilled staff in time.
She said: "Putting the Scottish Parliament's new financial powers and social security responsibilities into action is a huge and highly complex piece of work.
"More detailed workforce analysis and a much more transparent picture around overall costs are needed to ensure the right people and infrastructure are in place in time.
"Good early progress has been made on the government's social security plans but they are now at a critical point."
Tory MSP Adam Tomkins said: "The nationalists are about to learn not only how difficult it is to achieve a fair welfare system that's affordable and sustainable, but how complex it is to get it up and running.
"It's incredible that the SNP government hasn't at least attempted to work out how much this is going to cost."
Labour's Mark Griffin MSP said: "This is a vital year for delivering Scotland's new powers over social security but it appears ministers have not adequately budgeted for how much this implementation will cost.
"Finding skilled staff is also a serious concern. Our public services are full of examples of the SNP government not being able to workforce plan adequately - that must not be replicated for Scotland's new social security powers."
Social Security Minister Jeane Freeman said: "This is the most significant transfer of powers since devolution and I am pleased Audit Scotland recognises the progress we have made so far in building this new public service.
"We are confident that we are on track against our plans. However, as highlighted by Audit Scotland, it is crucial that we have clarity and confirmation - and that we understand what the DWP's detailed plans are.
"We cannot deliver this in isolation and we need to know that the DWP is able to match our pace.
"We have followed Audit Scotland recommendations from previous reports on major programmes.
"We recognise the significant amount of work still to be done as we continue the programme to transfer powers, bring forward legislation and build the infrastructure we need.
"We are confident that we have robust plans in place and a full understanding of our overarching costs and are on track to deliver benefits to Scotland's people."