No Crime From Lockerbie Investigators
21 November 2018, 15:39 | Updated: 21 November 2018, 15:41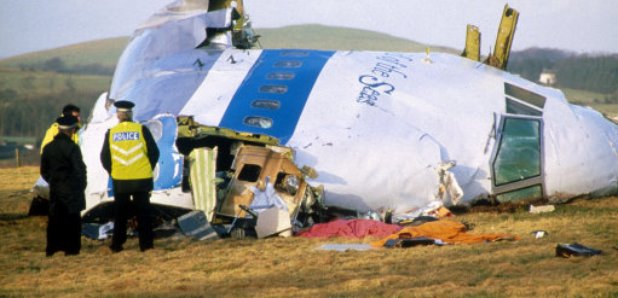 Police have found no evidence of criminality in relation to the handling of the investigation and prosecution of the Lockerbie bombing case following a long-running investigation.
A team of detectives spent four years examining nine allegations made by the Justice for Megrahi campaign group in an investigation named Operation Sandwood.
Pan Am flight 103 was on its way from London to New York when it exploded above Lockerbie on December 21 1988, killing 270 people.
Abdelbaset al-Megrahi was convicted in 2001, the only person found guilty of the bombing.
He was jailed for 27 years but died of prostate cancer aged 60 in 2012 after being released on compassionate grounds in 2009.
The Scottish Criminal Cases Review Commission (SCCRC) announced earlier this year that a full review of the case is to be carried out to decide if a fresh appeal against Megrahi's conviction can be made.
Chief Constable Iain Livingstone said: "Officers carried out a methodical and rigorous inquiry using our major investigation framework under the direction of an experienced Senior Investigating Officer. I have had oversight of the investigation since its outset.
"The substance of the allegations were diverse in nature and the sheer scale and complexity of the task has resulted in a particularly protracted enquiry which has taken longer than originally thought.
"However, this reflects the hard work and professionalism of the officers involved and their meticulous approach to the inquiry. The findings and conclusions have been validated by a senior Queen's Counsel, entirely unconnected with and acting independently from the Crown Office.
"I have written to the Lord Advocate to inform him Operation Sandwood is now complete and that there is no evidence of criminality and therefore no basis to submit a standard prosecution report.
"The material collated during the inquiry and the findings and conclusions reached have relevance to both the ongoing live investigation and the potential appeal against conviction lodged on behalf of the late Mr Megrahi.
"The materials have therefore been handed to Crown Office officials."
The Crown Office said the documents will be given appropriate consideration.
A Crown Office spokesman said: "The Lord Advocate has been informed by the Chief Constable of the findings of the Operation Sandwood investigation and of the Chief Constable's conclusion, informed by the advice of independent senior Counsel, that no evidence of any criminality was found.
"The findings contain material relevant to the live investigation into the Lockerbie bombing and to the SCCRC consideration of the case.
"On that basis, the documents have been passed to the Crown Office and Procurator Fiscal Service team dealing with the live investigation so that they can be given appropriate consideration."