No FAI into three-year-old's death during E.coli outbreak
22 June 2018, 10:59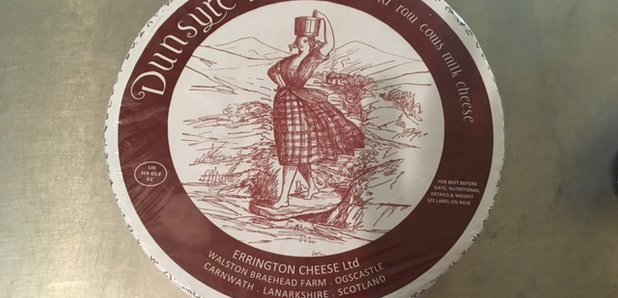 There will be no fatal accident inquiry (FAI) into the death of a three-year-old girl during an E.coli outbreak, the Crown Office has announced.
Prosecutors also confirmed no criminal proceedings would be raised over the death of the child in September 2016, as they previously said last October.
A total of 26 cases of the same strain of E.coli O157 were identified in the outbreak, which occurred between July and mid-September 2016.
Seventeen people were hospitalised and the young Dunbartonshire girl died.
The Crown Office said having considered "all relevant matters" it decided this was not a case where an FAI was required.
A report published by Health Protection Scotland (HPS) last March said consumption of Dunsyre Blue cheese was the likely source of the E.coli outbreak.
However, Lanarkshire-based manufacturer Errington Cheese strongly disputed its unpasteurised product was the cause.
A Crown Office spokesman said: "The Crown Office has fully investigated the death of a three year-old Dunbartonshire girl who died on 2 September 2016 following a complication of an E.coli infection.
"Following a full and thorough investigation by the Procurator Fiscal Crown Counsel have concluded that there is insufficient evidence for a prosecution and as a result no criminal proceedings are instructed.
"Should additional evidence come to light that decision may be reconsidered.
"Having given careful consideration to all relevant matters, including the recommendations of the Incident Management Team, Crown Counsel were satisfied that the cause of the death had been clearly established and that in the circumstances this was not a case where a Fatal Accident Inquiry was required.
"The family have been informed of this decision."