No Formal Hospital Handover Of 'Delusional' Man Before Deaths, Jury Concludes
24 August 2017, 14:22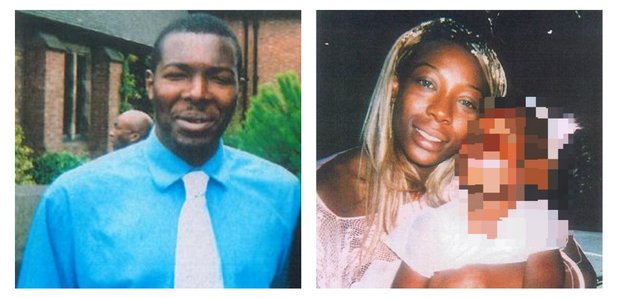 There were multiple "missed opportunities" in the handover care of a man treated for "delusional" behaviour and at the centre of a fatal flat stabbing.
Melvin James had to be subdued by armed police using stun grenades and Tasers a month after being discharged from hospital.

He was allowed to leave the Royal Edinburgh Hospital in February after treatment for what doctors suspected was a "drug-induced psychosis".

Back home at the family flat in Wolverhampton, West Midlands, the next month, the 36-year-old attacked his mother before inflicting multiple stab injuries on himself - one of which was fatal.

His 33-year-old sister Anne-Marie James was found fatally stabbed in the heart at the address.

But his family were never given a face-to-face handover by hospital doctors, which was what an inquest jury described on Thursday as one of "three missed opportunities".

Delivering their conclusions after a four-day inquest, the jury of six men and four women found: "There was no formal handover by hospital staff.

"There were three missed opportunities.

"First, was the lack of detail given in communication between hospital staff and Melvin James' family.

"Second, communication between the hospital and Melvin's family had not been documented fully.

"Thirdly, there was no follow-up (care) after discharge."

The hospital's documentation of conversations with the family was described as "inadequate".

Senior coroner for the Black Country Zafar Siddique said he would write to the hospital with a report to prevent future deaths.

He said: "It does raise some concerns about the discharge procedure."

An internal hospital review is still on-going regarding the handling of Mr James.

In evidence, his younger brother Leon James told how he met his sibling alone, waiting in the Edinburgh hospital's car park, before driving them home on February 10.

Mr James went to live with mother Lynette, who in her harrowing account, told how in an attack on March 8 she told Mr James "I love you" as he repeatedly stabbed her.

He died of multiple stab wounds, and had at least 80 injuries.

His younger sister Mrs James, was found dead in the Leasowes Drive apartment's hallway, with a fatal stab wound to her heart. She had 17 knife-related injuries in all.

Mr James was admitted to a psychiatric treatment ward in Edinburgh, after police found him walking without shoes in the early hours of February 4.

He told officers he was trying to walk home "to Wolverhampton".

Dr Norman Nuttall, consultant psychiatrist at the Edinburgh hospital, with overall responsibility for Mr James's care told jurors the patient "appeared to be acutely medically unwell".

Mr James had expressed the belief he was a Transformers TV show character, voiced conspiracy theories, and made reference to having swallowed "alien eggs".

He also spoke of "a clown that could brainwash him" into a choice of "kill or be killed".

The doctor said while he was assessed as a "risk to himself" he was not to others.

Blood tests revealed an opioid, possibly from a psychoactive substance, and his condition was diagnosed as "drug induced".

However, Dr Nuttall said his admission may have "represented an exacerbation of an under-lying psychotic illness".

Mr James' condition improved and he was discharged home.

But both Dr Nuttall and another doctor told jurors in evidence it was "unfortunate" and "regrettable" no formal handover of care had taken place with Mr James' family.

On the morning of March 8, armed police had to smash their way into the family flat and Taser a blood-stained Mr James multiple times to disarm him.

Despite rapid medical treatment both he and his sister died at the scene.