No Scottish Council High-Rise Flats Have Same Cladding As Grenfell
20 June 2017, 17:53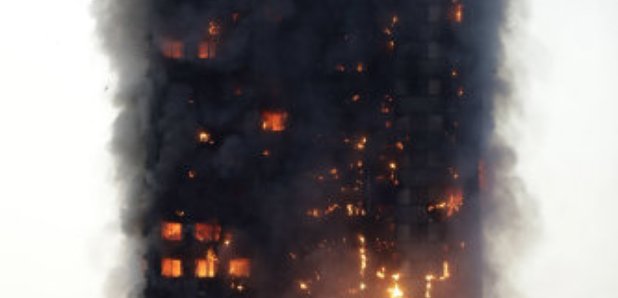 No council high-rise block in Scotland has cladding of the type said to have been used in the Grenfell Tower, it has been confirmed.
In the wake of the fire in London which left dozens dead or presumed dead, the Scottish Government asked all local authorities with high-rise blocks of more than 18 metres to clarify what material, if any, had been applied to the exterior.

Communities Secretary Angela Constance told the Holyrood chamber that local authorities reported none had used aluminium composite material.

Questions have been raised over any potential role of such cladding in the London fire.

Some 79 people are either confirmed as dead or missing presumed dead after the tragedy in the early hours of June 14.

A ministerial group was set up last week to review fire safety and buildings regulations in Scotland.

Ms Constance told MSPs: ''Local authorities who had intimated that they have high-rise blocks of over 18 metres, dwelling houses of over 18 metres high, they were asked very specific questions yesterday by the housing minister on cladding and whether they had cladding that was made from aluminium composite material.

''I'm pleased to say that all of those 18 local authorities who had initially replied that they had high-rise dwelling of over 18 metres have come back to say that none of their cladding is made from aluminium composite material.''

It is understood further checks are being carried out in relation to high rises outwith local authority control.

Ms Constance said the Scottish Fire and Rescue Service was working with councils and housing associations to prioritise home fire safety visits in high-rise flats.

She said the scope of the government's review would also be extended to cover other buildings such as schools and hospitals ''using a risk-based approach informed by emerging evidence and intelligence from the UK Government and our own local authorities''.

Ms Constance said she also took on board concerns raised by Dumbarton MSP Jackie Baillie over inconsistency in regulatory frameworks after she raised concerns West Dunbartonshire Council had not carried out a full fire-risk inspection on high rises in the area for seven years.