No 'substantive' improvement on Scottish NHS staffing levels
5 June 2018, 14:18 | Updated: 5 June 2018, 14:20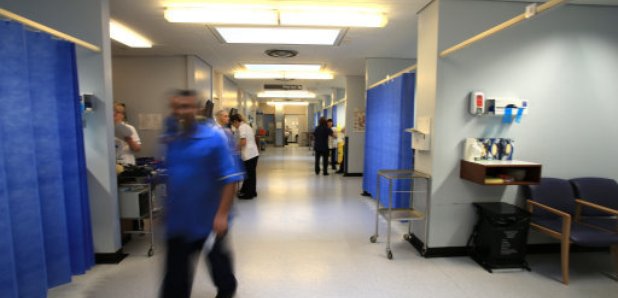 A doctors' organisation has warned vacant posts in the NHS are adding to staff pressures as figures showed long-term vacancies have risen by more than 20% for consultants, nurses and midwives.
The latest workforce statistics - adjusted to take account of part-time workers - showed 2,812.7 of nursing and midwifery posts were vacant as of March 31 along with 422.3 medical and dental consultant posts.
Vacancy rates for nurses and midwives remain unchanged at 4.5% but, of these, 852.5 have lain empty for more than three months, up 27.1% on the previous year.
The medical and dental consultant vacancy rate is unchanged at 7.5% but those vacant for six months or more is up 23.6% to 253.9 posts in the same period.
Overall NHS staff has risen marginally by 0.3% to 163,061 in the year but this six-year growth trend is slowing due to numbers of leavers increasing while joiners remain steady.
A Scottish Government national target for sickness absence of 4% or less again failed to be met as absence rates rose from 5.2% in 2016/17 to 5.39% in 2017/18.
Spending on nursing and midwifery agency staff fell by 3.6% to £23.6 million while bank staff spending rose by 7.1% to £152.1 million.
Simon Barker, chair of BMA Scotland's consultants committee, said: "The lack of substantive progress that is being made in filling these vacancies and ensuring that Scotland's NHS has the staff it needs is increasingly concerning.
"Every post in the NHS that lies empty makes it more difficult to deliver high-quality care to patients and adds to the pressure facing staff left covering the gap created by the vacancy.
"Demands on the NHS are already at unprecedented levels and the struggles it is facing are only made worse by not having the medical staff in place that the NHS knows is required."
Scottish Conservative health spokesman Miles Briggs accused the Scottish Government of "negligence" over the NHS.
He said: "These statistics paint a picture of a health service that is struggling on a number of fronts.
"Nurses and midwives are leaving in record numbers, those remaining are more likely to be off sick and spending on expensive agency and bank nurses continues to spiral."
His Labour counterpart Anas Sarwar said: "These failures lie at the door of Bute House. Nicola Sturgeon cut the number of training places for nurses when she was Health Secretary in 2012."
Health Secretary Shona Robison said NHS Scotland's workforce is at historically high levels.
She said: "To help meet the demands the NHS faces we're putting record investment into our health service and legislating to ensure we have the right staff with the right skills in the right place.
"Spending on agency staff fell by 7% over the last year and we have been clear with boards that they should only use agency as a last resort when temporary staff are required.
"We are continuing to drive down the use of agencies and reducing vacancy rates will be supported further by our new safe staffing legislation as we work with boards to support their efforts in staff recruitment."