North Sea Cod Back On The Menu
19 July 2017, 07:19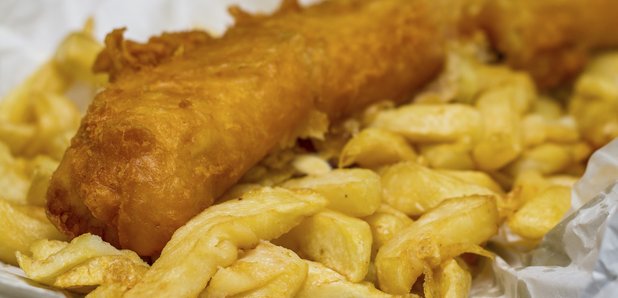 British-caught cod is back on the menu for shoppers and diners who care if their fish is sustainable, a decade after stocks came close to collapse.
North Sea cod has been certified by the Marine Stewardship Council (MSC), allowing fish sold in supermarkets and restaurants to carry the "blue tick'' eco-label that shows seafood is sustainable and fully traceable.
The certification is a turnaround for the North Sea cod fishery, which saw stocks plummet from 270,000 tonnes in the 1970s to just 44,000 tonnes in 2006, prompting some consumers to avoid the popular fish amid concerns about overfishing.
Work to revive stocks and ensure the fishery is sustainable means consumers - who eat nearly 70,000 tonnes of the fish a year - can now enjoy home-caught cod "with a clear conscience'', the industry said.
It is hoped the certification will end confusion over whether people should be eating the fish, after a YouGov poll of 2,146 Britons revealed 35% did not know if it was sustainable, while 28% thought it was and the same number thought otherwise.
After the fishery came close to collapse, a "cod recovery plan'' was introduced, which linked the number of days boats were allowed to fish with implementing conservation measures, to reduce annual catches.
The industry retired 60% of the fishing fleet, closed large spawning areas to fishing, introduced measures to allow real-time closures of areas of the sea to protect juvenile fish, trialled new nets and put CCTV on boats to monitor catches.
Now Scottish and English cod boats, which are members of the Scottish Fisheries Sustainability Accreditation Group (SFSAG), have passed an independent sustainability assessment by the MSC.
This allows North Sea cod - subject to strict requirements that ensure it can be traced back to the fishery - to carry the blue tick.
Toby Middleton from the MSC said: "If you can see the MSC label on your cod, you know that it has come from a sustainable source.
"Thanks to a collaborative, cross-industry effort, one of our most iconic fish has been brought back from the brink.
"Modified fishing gear, catch controls, well-managed fishing practices - all these steps have come together to revive a species that was in severe decline.
"And now shoppers and diners can play their part. By only choosing MSC certified sustainable North Sea cod, we can all help to protect this much-loved fish and ensure it's never at risk again.''
Mike Park, chairman of SFSAG said: "The years of commitment to rebuilding North Sea cod has shown that fishermen are responsible and can be trusted to deliver stable and sustainable stocks.
"The consumer can now eat home-caught cod with a clear conscience.''
Conservation charity WWF said the revival of North Sea cod showed what was possible if fishermen worked with fisheries managers, scientists and the wider industry, but warned the recovery remained fragile.
WWF's Lyndsey Dodds said: "If we're to get North Sea cod back on British plates for good, it's vital that we don't lose focus on sustainably managing fish stocks and ensuring the protection of the marine wildlife and habitats as the UK develops its post-Brexit fisheries policy.''