Nun 'killed' young boy at orphanage, Child Abuse Inquiry hears
29 November 2017, 14:18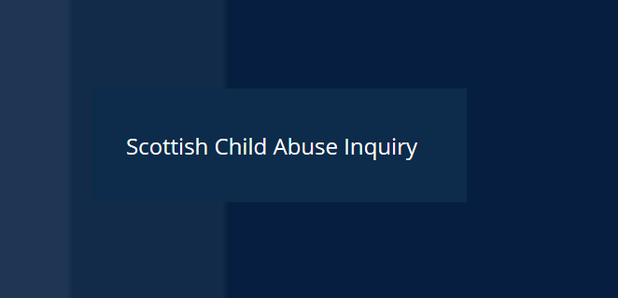 A nun "killed" a young boy at an orphanage, a child abuse inquiry has heard.
A witness, who cannot be named, said he heard the boy being beaten and then never saw him again.

He recently found out in a newspaper report the boy, who was aged under 10, had died.

The witness also said he was physically and sexually abused while in care and believed he had killed his mother after being told so by a nun, not finding out this was untrue until his mid-20s.

He was speaking at the latest phase of hearings at the Scottish Child Abuse Inquiry in Edinburgh, which is now taking evidence about institutions run by the Daughters of Charity of St Vincent de Paul, which have issued an apology to anyone abused in their care.

The witness said he was taken to the Smyllum Park Orphanage in Lanark, South Lanarkshire, aged three in 1952.

He said he heard a boy being beaten "quite badly" behind closed curtains.

"We heard slap, slap, slap, and 'shut up', 'shut up'. It was one of the nuns," he said.

"The next day [the boy] didn't show up. We all cheered because we thought he had got a family and he was away.

"It wasn't until I saw the paper, the Sunday Post, that I found out he died, or he was killed."

A BBC and Sunday Post investigation earlier this year found that at least 400 children from Smyllum Park are thought to be buried in an unmarked grave at the town's St Mary's Cemetery.

The orphanage was home to more than 10,000 children between opening in 1864 and closing in 1981.

Prosecutors have said there is no evidence a crime has been committed at the orphanage in relation to reports of the mass grave.

The witness said he was regularly stripped and beaten with a belt by around six different nuns and cried as he told the inquiry one of the Catholic Sisters called him a "mum killer".

He said: "I thought it was true because she was a nun."

He found out in his mid-20s than his mum died from a perforated ulcer.

The witness also said he was touched inappropriately by a priest while an altar boy at the orphanage, and called on the Pope to take action against the abusive figures, adding he wanted to see the Sister of Charity disbanded.

He said: "I don't want them touching anybody ever again."