Officer Complaints Against Police Scotland Double In A Year
6 July 2017, 07:12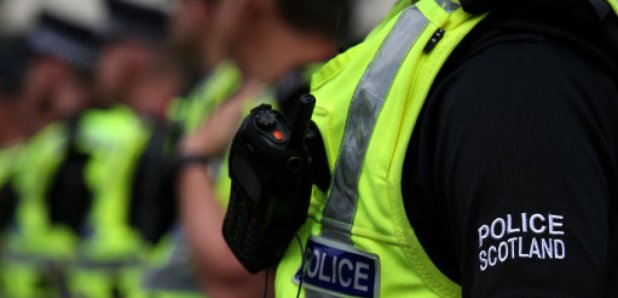 The number of grievances Police Scotland officers lodged against the force has doubled in the last year, new figures show.
Police officers made 29 formal complaints in 2016/17, compared to 14 the previous year and seven in 2014/15.
Including grievances from police staff, it takes the total for last year to 59, up 10 on the previous year and almost double the 32 in 2014/15.
However, formal complaints from police staff fell from 35 to 30 year on year between 2016/17 and 2015/16.
Reasons for lodging a grievance include bullying and harassment, a change of work location, behaviour of a line manager and organisational change or restructuring.
Liam Kerr, justice spokesman for the Scottish Conservatives, said the figures, obtained by the party through Freedom of Information, indicate struggling morale on the force.
He said: ''This doubling of grievances goes to show how morale is suffering at Police Scotland.
''A police officer is unlikely to make a formal complaint lightly and each of these has to be taken extremely seriously.
''The Scottish Government has to reflect on these findings carefully. We cannot afford for mood among our officers to sink any lower - we need them to keep our communities safe.
''They take risks most of us never have to think about and deserve at the very least to be happy at their work.''
The Scottish Police Federation said the number of complaints is small and suggests a ''lack of confidence'' in grievance procedures.
General secretary Calum Steele said: ''These numbers are alarming not because of how large they are but because they are so small.
''No workplace should fear a grievance procedure as effective processes can lead to significant workplace improvements.
''These figures suggest police officers lack a confidence in the force's procedures to resolve issues and rather than take the process on, many officers resign themselves to tolerate their lot.
''This is much more corrosive than any implied difficulties created by a doubling from 14 to 29 grievances in a year.''
Peter Blair, Head of Resource Management at Police Scotland, said: "Grievances raised by Police Officers arise from a wide range of reasons and all are dealt with in line with Force guidance.
''The number per annum tends to be very small and remains fewer than 0.2 % per officer per year.
'' While there has been a rise in grievances, each one has been closely examined and it is not believed this is indicative of low morale.
''Our staff surveys have identified areas where Police Scotland will focus our attention and our 2026 strategy outlines how we will engage with our people to develop implementation plans to address the issues raised.
''Police Scotland places great value on all its officers and staff and continues to strive to deliver the best possible service to the people of Scotland."
A spokesman for the Scottish Police Authority said:
"The SPA takes its responsibilities as an employer very seriously, which is why there has been consistent scrutiny on improving data and considering trends relating to our people.
''Our dedicated People committee has been reassured by Police Scotland that the small percentage of grievances highlight no specific trends or issues arising.
''All complaints are taken seriously and we shall continue to work with Police Scotland to ensure that appropriate action is taken to address any areas of concern.
''In addition, SPA meets regularly with all the staff association and unions about issues affecting their members, and the continuing wellbeing of our workforce is rarely ever off the agendas of those meetings."