Older Scots depressed by loneliness
13 December 2017, 06:39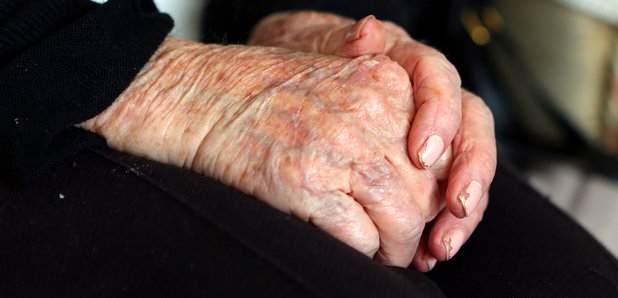 Around 120,000 older Scots could be living with undiagnosed mental health conditions caused by loneliness and isolation, charities have warned.
A quarter of people aged over 65 experience depression when they feel lonely, leading to other problems with anxiety in some cases.
The Mental Health Foundation and Age Scotland said there is often a reluctance among the older generation to seek help, with almost a third saying they feel they ought to cope with it by themselves.
The charities carried out a survey of 500 people over 65 last month.
It found that new technology could be contributing to loneliness, with 80% saying that spending time face to face with others improves their mental health.
The charities are calling for more action to reduce mental health problems among older people and want to see a Welcome Home Box introduced for discharged patients leaving hospital.
It would include information, advice and a four-week befriending service to link older people with local community groups to cut hospital re-admissions among older people.
The Mental Health Foundation also wants to see screening for depression upon leaving hospital to flag up older patients at risk of loneliness to social care teams.
Brian Sloan, chief executive of Age Scotland, said: "Loneliness is a growing public health crisis and should not simply be considered an inevitable part of getting older. This new research shows the devastating toll that it is taking on the mental health and wellbeing of older Scots.
"It's heartbreaking to think of so many older people suffering in silence, unwilling to reach out to family or friends for fear of being a burden. There's a widespread belief that people should simply get on with it and cope by themselves, suggesting that serious mental health problems are going undiagnosed.
"We need to see action on a national scale to tackle the epidemic of loneliness and isolation. Our plan sets out steps that would make a real difference to older people, such as screening hospital patients for depression and social isolation and investing in community support, such as befriending services or Men's Sheds.
"Of course there is a lot that we can all do to reach out to older relatives or neighbours, especially at this time of year. Simply taking time for a chat or encouraging them to speak to their GP if they have concerns could quite literally be a lifeline for them."
Lee Knifton, head of Mental Health Foundation Scotland, said: "It's heartbreaking that so many older people feel they ought to cope with their loneliness themselves and it shows that many are not reaching out for help.
"But feeling lonely is nothing to be ashamed of - it's a consequence of our fragmented society. Older people need to be supported to seek help and expect that there will be appropriate responses available.
"The mental health needs of older people need to be taken seriously and not just bundled as 'older people's problems', as they too often are. It's disappointing that among the 40 actions of the new mental health strategy, not one of them is specific to older people.
"If we prevent loneliness we can prevent mental health problems and reduce hospital admissions."