One In 10 Scots 'Wait At Least 253 Days For Bowel Cancer Treatment'
28 November 2018, 07:22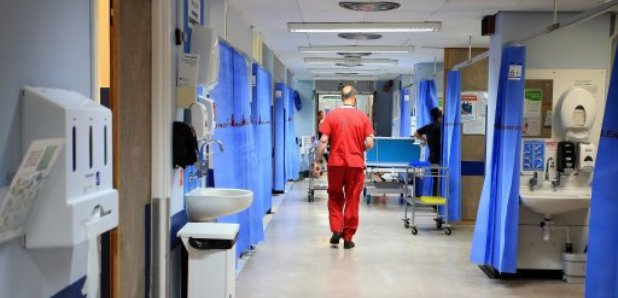 Some Scots with bowel cancer are waiting more than eight months to begin their treatment, a new study has suggested.
The research, co-ordinated by Cancer Research UK, indicates 10% of 223 patients surveyed in Scotland between late 2013 and early 2016 waited at least 253 days to be treated after first spotting a symptom.
People in Scotland take an average of 120 days between spotting a change and receiving treatment - the shortest amount of time in the UK.
In Wales, individuals took the longest amount of time to get treatment after recognising a symptom at an average of 168 days.
People in England took an average of 145 days while citizens of Northern Ireland took 138.
Gregor McNie, Cancer Research UK's head of external affairs in Scotland, said: "It's very worrying that some patients in Scotland are waiting far too long to receive a bowel cancer diagnosis and treatment.
"The Scottish Government has already committed to making the early diagnosis of cancer a priority and this is welcome.
"Scotland was the first nation in the UK to introduce a new test for bowel cancer screening, called FIT, which we hope will mean more people taking part in the screening programme and more cancers being diagnosed early.
"While there is some good work happening to diagnose cancers earlier in Scotland, to achieve this aim will require more staff.
"In particular, diagnosing bowel cancer relies on trained endoscopists and pathologists and there have long been shortages of these vital health professionals.
"Ensuring cancer services are adequately staffed and have the equipment so patients receive the right tests in good time must be a priority."
Professor David Weller, of the University of Edinburgh, said: "The significant variation between participating countries in the time it took for patients to begin treatment shows there is real potential to speed up this process.
"Further research is needed to understand these differences and build on what is working well in other countries to give patients in the UK the best possible care."
Cabinet Health Secretary Jeane Freeman said: "I want to stop anyone from waiting too long for treatment, and that is why I instigated our new £850 million Waiting Times Improvement Plan last month.
"The improvement plan's immediate focus is to reduce waits for patients whose treatment is urgent, who have a suspicion of cancer, and those who have waited the longest for an appointment. It sets out action to increase capacity, increase clinical effectiveness and efficiency and design and implement new models of care.
"Our aim is that, by Spring 2021, performance for outpatients waiting less than 12 weeks will be improved to 95%, and for inpatients and day cases under the treatment time guarantee it will be 100%. Today's waiting time statistics are within the assumptions we made in the waiting times improvement plan.
"Work is underway to provide an infrastructure to support the Waiting Times Improvement Plan, including the establishment of a governing body to oversee the work. We are also working with local health boards to develop action plans that will provide both short and longer term sustainable improvements.
"There is already a range of work underway to address waiting times, including endoscopies. Earlier this year the Scottish Government published an Endoscopy Action Plan, backed with £14 million of funding. This, along with the work in the Waiting Times Improvement Plan, will start to reduce the amount of time people will have to wait for these key diagnostic tests.
"We will continue to work with boards to ensure this additional funding delivers the substantial and sustainable improvements needed."