Opposition Parties Unite To Demand Action On Fuel Poverty
4 September 2017, 05:55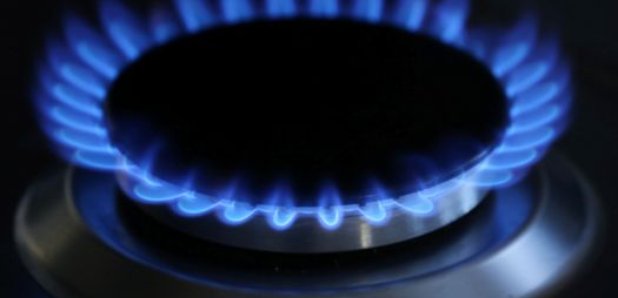 Holyrood's four opposition parties have united in a bid to force the Scottish Government to take tougher action on fuel poverty.
Tory housing spokesman Graham Simpson, Labour's Alex Rowley, who speaks on communities, Green energy spokesman Mark Ruskell and his Liberal Democrat counterpart Liam McArthur have sent a joint letter to Housing Minister Kevin Stewart demanding action.
As part of that they say the Scottish Government's forthcoming Warm Homes Bill should include a new target date for the eradication of fuel poverty, after the previous goal of achieving this by November 2016 was missed.
According to the 2015 Scottish House Condition Survey, around 30% of all households were affected by the problem, meaning 748,000 individuals and families are having to spend more than 10% of their income on heating bills.
The opposition parties want the 2018-19 Scottish Budget to contain extra cash to help deal with the problem by improving the energy efficiency of homes across the country.
The four MSPs told Mr Stewart that to continue spending at the current level would "simply maintain the status quo", adding that existing levels of support are "inadequate to achieve the transformation we all want to see".
They added: "We believe the trajectory of public spending will need to be substantially accelerated beyond the current level over the lifetime of this Parliament."
With rises in household energy bills contributing to the problem, the opposition parties want the Scottish Government to sign up to the ambition of eradicating poor energy efficiency as a reason for fuel poverty.
As part of this the Scottish Energy Efficiency Programme - a 15 to 20 year long initiative due to start in 2018 - should set the target of having improvements carried out in the vast majority of homes where work is needed, if this is both technically feasible and appropriate, to bring them up to Band C in the energy efficiency ratings.
The Scottish Government is also being urged to introduce a minimum energy performance standard for homes in the private rental sector.
The Existing Homes Alliance, which is campaigning to make all of Scotland's housing stock fit for the 21st century, had previously called on ministers to spend about £190 million a year on efforts to combat fuel poverty.
Chairwoman Lori McElroy said: "This is an important initiative, and illustrates the potential for all parties to come together and work collaboratively towards ending fuel poverty in Scotland and ensuring that everyone lives in a home which is affordable to heat.
"The Scottish Government has made significant progress in this area, but there is still much more to do: today's letter demonstrates the possibility for real consensus."
A Scottish Government spokesman said: "Almost 100,000 fewer households were in fuel poverty in 2015 compared to the previous year but we know there is much more work to be done. We are delivering our commitment to make half a billion pounds available over the next four years and, by the end of 2021, we will have allocated over £1 billion pounds since 2009 on tackling fuel poverty and improving energy efficiency.
"As part of our long-term Fuel Poverty Strategy, we will introduce a Warm Homes Bill to set a new statutory fuel poverty target to help ensure that progress is made and that support is given to those who are most in need of help to heat their homes.
"Plans are also in place to develop minimum energy efficiency standards in the private rented sector and we will consult owner-occupiers on improving the energy efficiency of their homes, including the role of standards and the use of financial and fiscal incentives."