Orange Walk through Glasgow cancelled after priest attack
19 July 2018, 14:40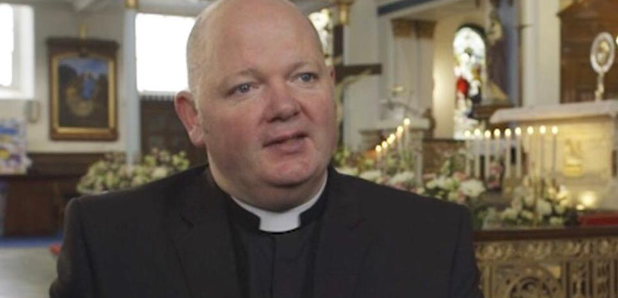 An Orange Walk scheduled to pass a Glasgow church where a priest was attacked during the last parade has been cancelled.
Canon Tom White had been speaking to parishioners outside St Alphonsus Church in Glasgow on July 7 when he was spat on twice before being lunged at by a man with a baton.
Police are investigating the hate crime which is believed to have been committed by someone following the parade rather than taking part in it.
The Grand Orange Lodge of Scotland condemned "the bigoted actions of those involved" and met with council officials this week amid calls to reroute future parades.
It has now been agreed a walk scheduled for Saturday will no longer go ahead.
A statement from the Grand Orange Lodge of Scotland said: "We welcome the opportunity to continue positive dialogue with Glasgow City Council, the police, and other stakeholders regarding future parades.
"We should be looking forward, not back, and our lodges today therefore took the decision to postpone the above parade due to take place this Saturday, therefore allowing some additional time over those discussions which would give everyone the opportunity to look at matters from a fresh, forward thinking perspective.
"The Grand Orange Lodge of Scotland fully supports this decision."
A council spokesman said: "Council officers have had a productive meeting with the organisers. We will continue to engage with both the organisers and the church community - but have agreed that the planned procession will not take place on Saturday."