Orkney 'Unmatched' For Quality Of Life
1 April 2017, 08:13 | Updated: 1 April 2017, 08:16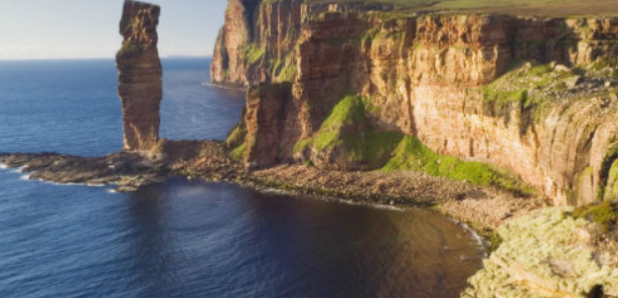 The Orkney Islands in Scotland enjoy the best quality of life of any rural area in Britain, according to a survey.
Halifax said the Orkney Islands came top of its annual list as it scores strongly in terms of its employment rate, average earnings and average spend per pupil on education, as well as low anxiety levels and crime rates.
Wychavon in Worcestershire was identified as the second most desirable place to live, scoring highly on average life expectancy and with 95% of adults there being in good health.
Wychavon residents also have some of the biggest homes in rural Britain, with an average of just over six habitable rooms, of which 98% have central heating and 92% of all houses have superfast broadband.
The Derbyshire Dales, Hambleton in Yorkshire and Purbeck in Dorset completed the top five, all performing well in terms of personal wellbeing and life expectancy, Halifax said.
Martin Ellis, an economist at Halifax, said: ''With one of the lowest population densities and traffic levels in Scotland, some of the most stunning scenery in the British Isles and the lowest levels of anxiety and highest life satisfaction ratings, the Orkneys offer a quality of life unmatched elsewhere in rural Britain.''
Mr Ellis said a leisure category included in the survey ''shows that residents in the Orkneys have a good choice of pubs from which to choose''.
House hunters searching for the good life in the Orkneys may also find it relatively affordable.
Office for National Statistics (ONS) figures show average house prices there fell by 4.3% annually in January to reach £108,224. The average UK house price was £218,000 in January, according to the ONS.
Last year's winner in Halifax's survey, South Oxfordshire, tumbled to 10th place in 2017, but still scores strongly on earnings, employment rate and a low crime rate.
Halifax said the fall was partly due to the inclusion of the two new categories this year looking at the choice of pubs and the availability of health clubs and leisure centres.
The South East and the South West of England combined bagged 20 places on Halifax's list of the top 50 rural places with the best quality of life in 2017.
Nowhere in the North East of England made the top 50, with Northumberland ranked at 94.
The annual survey gathers figures covering the labour market, the housing market, the environment, education, health, and personal wellbeing using a variety of sources including the ONS, government data, the Met Office, Ofcom and Halifax itself.