Overall Household Recycling Rate Increases Across Scotland
26 September 2017, 13:57 | Updated: 26 September 2017, 13:58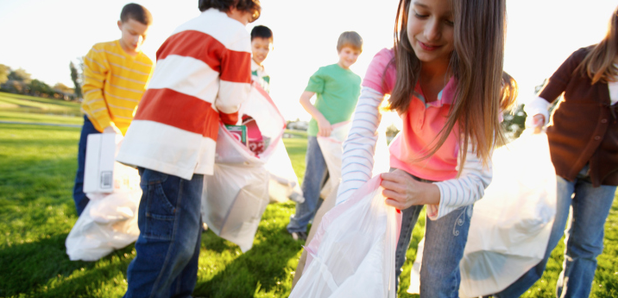 Scotland's national household recycling rate has continued to increase, according to new figures.
Official statistics show that in 2016 the home recycling rate was 45.2%, up one percentage point from the previous year.

Performance across council areas was mixed, with East Renfrewshire becoming the first Scottish local authority to edge over the 60% mark.

Edinburgh achieved a recycling rate of 44.6%, trailed by Aberdeen on 39%, Dundee on 33.6% and Glasgow on 25.2%.

The worst performance was recorded in Shetland at just 7.9%, although the council area generated by far the least waste overall.

The figures published by the Scottish Environment Protection Agency (Sepa) show the total quantity of household waste generated in Scotland rose 1.2% to 2.50 million tonnes in 2016 compared with 2015.

Over the same period there was a 19 thousand tonne (1.6%) decrease in the amount of household rubbish going to landfill, due to increased recycling and incineration.

The total amount of waste from all sources landfilled in Scotland was down 11.1% to 3.72 million tonnes.

The figures were welcomed by Zero Waste Scotland chief executive Iain Gulland, who said: "It's encouraging that Scotland's recycling rate continues to grow and especially good to see some councils getting up to and even breaking the 60% mark, which is a fantastic achievement.

"Overall we'd like to see more action being taken, especially in areas where recycling performance has slowed or fallen back.

"If Scottish households recycled just 10% more of their waste, we would save over 148 thousand tonnes of CO2e, the equivalent of over 22,000 flights around the world."