Parents of Eilidh MacLeod Pay Tribute To 'Darling' Daughter Ahead Of Funeral
5 June 2017, 07:34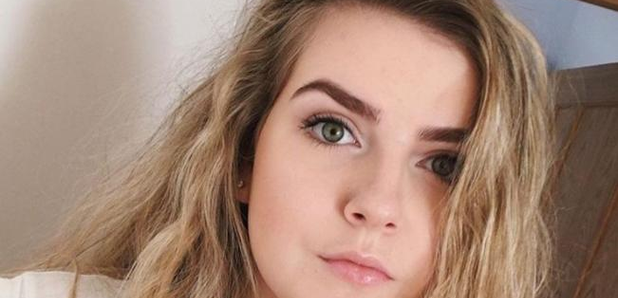 Parents of a Manchester terror victim have paid tribute to their "darling'' daughter ahead of the first funeral to result from the attack.
Eilidh MacLeod, 14, of Barra, was among 22 people who died in the explosion at the Ariana Grande concert on Monday May 22, which left dozens injured.
Her friend Laura MacIntyre, a fellow pupil at Castlebay Community School on the island, was seriously injured in the bombing at Manchester Arena and remains in hospital.
The funeral will be held at Church of Our Lady, Star of the Sea in Castlebay on Monday at 11am.
Her parents, Roddy and Marion, said: "Two weeks ago today we lost our darling daughter and sister, Eilidh MacLeod, in one of the cruellest ways possible.
"Most of Eilidh's happiest times were spent in the Western Isles, particularly Barra and Vatersay, with her friends and family so we are pleased to have her back home among those she loved so much.
"Today, as we take Eilidh on her final journey, our one hope is that her funeral is a real celebration of her life and the wonderful person she was.
"Eilidh's infectious personality touched everyone she met and it has been a privilege and an honour to have her as our daughter.
"We will always remember her as a truly beautiful girl inside and out, eternally young, loved by all and forever in our hearts.''
They thanked the community, emergency services and other organisations who have helped them.
Around 1,000 people - about the size of the island's population - are expected to go to the church for the funeral.
The service begins at 11.15am and with a recording of Eilidh playing "Both Sides the Tweed'' on the pipes.
Scottish Government ministers - including Deputy First Minister John Swinney, Humza Yousaf MSP and Na h-Eileanan an Iar MSP Alasdair Allan - are expected to attend the ceremony.
First Minister Nicola Sturgeon said: "Everything that I've heard, seen or read about Eilidh shows that she was a vivacious, fun-loving young woman with a bright future ahead of her, and I know that the community on Barra will pay her a fitting tribute. Her family are in my thoughts.''
Greater Manchester Police Chief Constable Ian Hopkins and Mayor of Greater Manchester Andy Burnham sent a message and wreath of flowers.
Businesses on the island will be closed for several hours on Monday as a mark of respect and to allow staff to attend the funeral.
A large procession is expected to follow the hearse to Vatersay, an island connected by causeway where she was originally from, for her burial.
The route will pass Eilidh's school, where the green and white flag of Barra has been flying at half-mast.
Father John Paul McKinnon said: "She was an island girl, she was proud of her island roots and a fun loving, good girl.
"She's that wee ray of light that will never go out.''