Furious parents clash with Renfrewshire Council over controversial school gym changes
16 October 2018, 06:11 | Updated: 16 October 2018, 06:45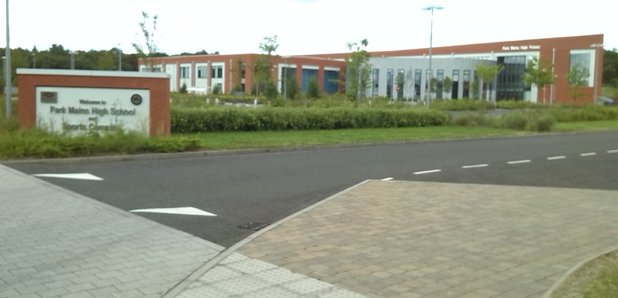 Renfrewshire Council is dismissing fears 'strangers will be roaming the corridors' of a school amid plans to open its gym to the public.
Parents at Park Mains High in Erskine are embroiled in a row with local officials with claims they have been ignored over plans to let local people share the same leisure facilities during school hours.
Council officials say children will be supervised at all times and there will be a psychical partition separating pupils and gym users.
Angry parents suggest the partition is "two mobile screens that will not cover the entire facility".
Mum of four Brenda Mackenzie, said: "I'm... totally against the move to bring the gym facilities to the high school.
"There has been no recent consultation. We were issued a letter at the end of summer term in June advising of a consultation and it was cancelled.
"Yet the work for remodeling went ahead during the summer holidays. I attended the walk around on Monday night and my queries were not answered satisfactorily. "
The Council insist safety measures are in place with separate access and changing facilities.
Mum Hazel Stiven, said: "Renfrewshire Leisure have basically made the deal regardless of student safety or consultation with current/future parents of students or their own current gym members.
"This is based on another local school (Johnstone) having a hub for sports & swimming but that location has a completely separate building which is not accessible by school building, separate car park & entrances for public/students.
"The car park is now a public area for anyone not to be approached for being in the wrong place & could be doing anything."
A Renfrewshire Council spokesperson said: "Like many new-build schools, Park Mains High School was designed specifically to accommodate shared community sports facilities and this model works effectively in other schools in the area.
"The safety of our pupils is paramount and all pupils remain safe, secure and supervised. Safety measures in place include separate controlled access to the gym for members of the public and separate changing facilities, physical partitions within the gym to ensure privacy for pupils and supervision by both Renfrewshire Leisure staff members and school staff, who are all subject to the national vetting procedures.
"Parents have been consulted through the parent council who toured the altered gym facility and any concerns raised have been taken on board."
What do you think? Email connor.gillies@global.com