Parkinson's 'Costing Affected Households £257 A Week'
20 July 2017, 07:20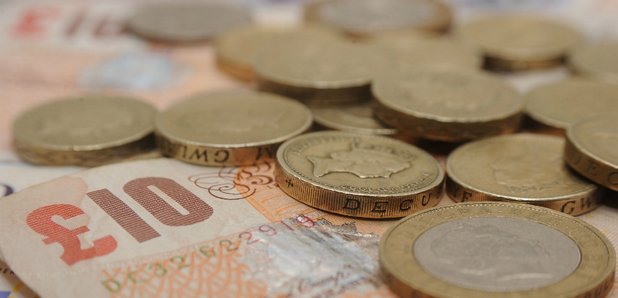 Thousands of people in Scotland affected by Parkinson's have to live with financial losses of more than £13,000 a year, according to researchers.
The Cost of Parkinson's report by Sheffield Hallam University and the charity Parkinson's UK shows a Scottish household loses around £257 per week because of reduced income and increased costs associated with the condition.
The research shows half of those diagnosed with the illness and a third of family members have reduced working hours or given up work entirely.
Households in Scotland affected by Parkinson's experience a loss of income averaging £8,158 per year.
Anna Cunningham, 46, of Dundee, was diagnosed with the condition in 2013 and forced to retire as a healthcare assistant due to her symptoms.
She said: "Being diagnosed with Parkinson's was a total shock. I was told I needed to retire early and it hit me like a ton of bricks.
"I have a small NHS pension, which brings in about £200 a month, and my husband works part-time at the hospital, so financially it was very hard straight away.
"I applied for benefits, but the process took so long that for nearly a year we had hardly any money coming in.''
Around 11,000 people in Scotland are living with the incurable, degenerative neurological condition which can leave people struggling to walk, talk and sleep.
The report found most respondents with the disease had seen a decline in their health over the previous year, with two-thirds needing help with activities inside and outside the home.
The charity is calling on the UK and Scottish governments to make changes to welfare support and increase social care investment.
It is also proposing new policies for employers to support those with the condition and to allow them to stay in work for longer.
Louise Buchanan, manager of the local adviser service at Parkinson's UK in Scotland, said: "Anna's story is all too common and this research shines a light on the full financial impact of Parkinson's.
"It's shocking that people affected by the condition are being hit by such devastating losses through absolutely no fault of their own.
"People are being penalised by heavily-reduced incomes and forced to pay for a lifetime of mobility aids, home alterations and additional care costs - all while battling a debilitating progressive condition, for which there is currently no cure.''