Pensioner seriously ill after being robbed in Greenock
5 May 2018, 11:20 | Updated: 5 May 2018, 11:32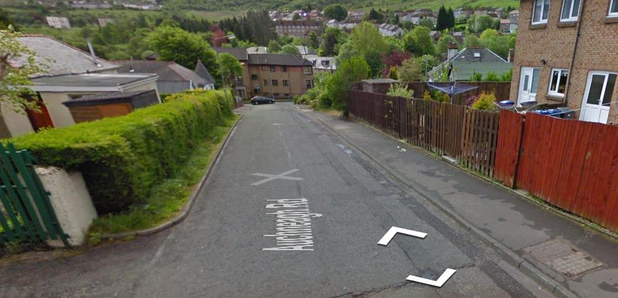 An elderly woman's seriously ill in hospital after being robbed of her handbag in broad daylight.
The pensioner was walking up Auchneagh Road at around 2 o'clock on Friday afternoon when a man approached from behind, grabbing her handbag.
The 81 year old, who'd just got off the 517 bus, fell over and hit her head on the ground.
She was taken to Inverclyde Royal Hospital, where she's seriously ill.
Detective Sergeant Ross MacDonald said:
''Clearly the person who did this has no conscience, their actions are despicable.
'' An elderly woman was going about her day when her bag was pulled with such force that it caused her to fall and hit her head.
''I am appealing to members of the local community and to people who were on the 517 bus, was this man on the bus, did he follow the lady off the bus? Did you see him?
'' I am asking anyone who was in the area at the time to think back and consider if they noticed or saw something which could assist us tracing the suspect.
''Even if you think what you know doesn't matter, please let us be the judge and pass your information on.''
Anyone with information is asked to call CID officers at Greenock via 101, quoting incident number 2006 of 4 May 2018.
Alternatively, please call Crimestoppers on 0800 555 111 where information can be given anonymously.
Initial enquiries by officers located the lady's bag a short distance away at the top of the footpath between Florence St and Rankin St. Items from her bag were also found on Buchanan Street, Greenock.