Perthshire Estate Has Licence Restricted After Discovery Of Poisoned Birds
27 September 2017, 05:34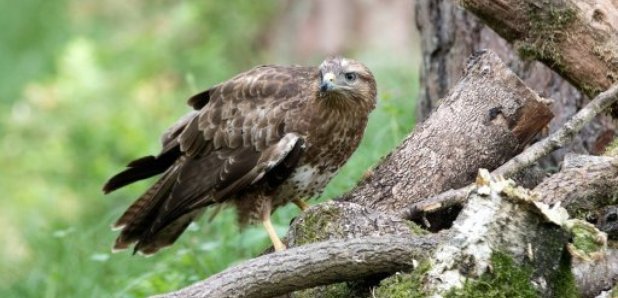 A Perthshire estate has had its general licence restricted because of alleged wildlife crime against birds.
Scottish Natural Heritage said the move had been taken against an unnamed individual and the Edradynate Estate, on the basis of evidence provided by Police Scotland.
General licences allow landowners or managers to carry out actions which would otherwise be illegal, such as controlling common species of wild birds by shooting or trapping to protect crops or livestock.
They are described as a "light-touch" form of regulation relying on trust and can be restricted over wrong doing.
RSPB Scotland said the case followed the discovery of two poisoned buzzards and the setting of illegal traps.
The restriction notices states it "does not infer responsibility for the commission of crimes on any individuals".
The cases are just the third and fourth restrictions imposed by SNH under recently introduced legislation.
The three-year restrictions can be increased if more evidence of offences comes to light.
SNH chair Mike Cantlay said: "We're working hard to protect our birds of prey. Raptor persecution doesn't just damage Scotland's nature, it also affects tourism which in turn impacts on the economy.
"Yet, because of the remote locations where most wildlife crime takes place, it's often difficult to prove.
"We're committed to stamping out wildlife crime in Scotland, and will continue to work strongly in partnership with Police Scotland and other members of the Partnership for Action Against Wildlife Crime (PAW Scotland)."
RSPB Scotland welcomed the restrictions but want to see tougher deterrents for wildlife crime.
Ian Thomson, RSPB's head of investigations, said: "We are disappointed that no prosecutions have arisen from either of these cases.
"It has been reported by the authorities that these latest restrictions are as a result of evidence of serious wildlife crime offences being found, with clear links to local gamebird shoot management established by the subsequent investigations.
"This part of Perthshire has had an appalling history of raptor persecution and this case followed the discovery by police of two poisoned buzzards.
"The other restriction was imposed after RSPB investigations staff passed video footage to police of a gamekeeper allegedly setting illegal traps, baited with a dead woodpigeon, very close to a goshawk nest in north east Scotland."
The two latest restrictions announced by SNH are not thought to be connected.
A spokesman for Edradynate Estate said it intends to appeal the ruling.
"We are aware of the decision by SNH to restrict the estate's general licence," the estate spokesman said.
"The estate intends to appeal this decision."