Petition Against Transport Policing Merger To Be Handed In At Holyrood
31 October 2017, 06:39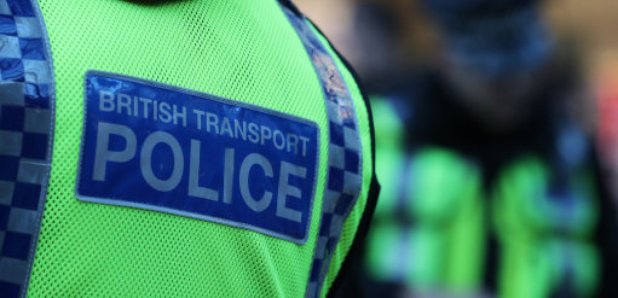 Trade unionists campaigning against plans to merge transport policing in Scotland with the national force will take their fight to Holyrood today.
Transport Salaried Staffs' Association (TSSA) members will be at the Scottish Parliament to hand in an 11,500-signature petition against the move.
The Railway Policing Bill was passed by MSPs earlier this year.
The legislation paves the way for British Transport Police (BTP) in Scotland to be subsumed into Police Scotland.
The Scottish Government says the change will make railway policing more accountable but critics - including BTP officers, trade unions and others - say it could risk safety on the railways.
TSSA general secretary Manuel Cortes said: "We've chosen Halloween to hand the petition in to highlight the real-life horror story the SNP's plans to do away with our railways' own police force will bring.
"The risk to passenger safety and the likelihood of increased delays in journey times are being increased by the nationalist rather than rationalist politics behind this short-sighted decision, and we hope that reason will still prevail and BTP will be given a stay of execution."
Scottish Labour MSP Neil Bibby, who will join campaigners, said: "The SNP's merger of the British Transport Police into Police Scotland is a merger that workers do not want and passengers do not need.
"With over 11,500 people objecting to the merger, it is clear there has been an enormous backlash against the SNP's Railway Policing Bill since it was passed."
A Scottish Government spokeswoman said: "We are committed to working together with TSSA to ensure railway policing in Scotland has a strong and robust future that delivers high safety standards for the rail industry, passengers and staff.
"Ministers have given a triple-lock guarantee to secure the jobs, pay and pensions of railway policing officers and staff in Scotland and Police Scotland is committed to maintaining a specialist railway policing function following the merger.
"Integration will provide a single command structure for policing in Scotland with seamless access to wider support facilities and specialist resources, providing an enhanced service to the rail industry and travelling public."