Pink Chicken Food Campaign Launched
30 June 2017, 07:15 | Updated: 30 June 2017, 07:17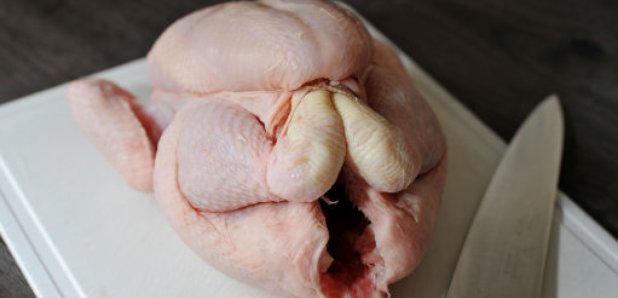 Scotland's food safety body is launching a summer campaign to tackle barbecue-related food poisoning.
Food Standards Scotland is pushing to ensure people are aware of the risks of cooking raw chicken this summer.
In particular, it wants to raise awareness of campylobacter - a bug found on raw chicken and the biggest cause of food poisoning in Scotland.
Reports show the number of people who become ill from campylobacter increases by 60% between mid-May and August compared to the rest of the year.
The Pink Chicken campaign is specifically targeted at men, who are more likely to be cooking on the barbecue and record a 20% higher rate of campylobacter food poisoning than women.
It will run throughout the summer on social media and outdoor advertising to encourage safe cooking practices.
Dr Jacqui McElhiney, head of food safety science at Food Standards Scotland, said: "Despite our unpredictable weather, summer is a time to enjoy ourselves and barbecues are a big part of this.
"However, we do see a dramatic rise in the number of cases of campylobacter poisoning across Scotland at this time of year.
"Campylobacter is the biggest cause of food poisoning in Scotland, so to enjoy chicken safely, it's vital that everyone follows good hygiene and cooking practice.
"Making sure that there's no pink meat, the juices run clear and it's cooked to 75C (167F) is the best way to avoid a nasty bout of food poisoning from chicken.
"Always use separate tongs, utensils and plates for raw and cooked chicken, and regularly wash your hands. Don't let pink chicken spoil your summer.''