Piping Festival Visitors To Be Offered Chance To 'Tartan Up' Their Beards
13 July 2017, 05:32 | Updated: 13 July 2017, 08:41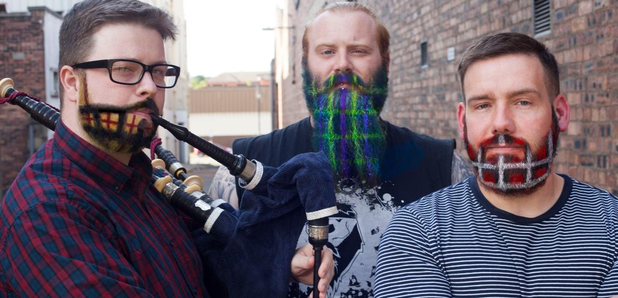 Bearded men will have the opportunity to ''tartan up'' their facial hair during a major international piping festival.
Visitors are being invited to pop into the Bonnie Beard Booth in Glasgow on August 10 where their beard can undergo a tartan transformation.
The booth will be in George Square as part of Piping Live! Glasgow International Piping Festival, which runs from August 7 to 13.
About 40,000 people are expected to flock to Glasgow for 150 free and paid-for events in various venues across the city as part of the festival, which culminates in the World Pipe Band Championships on August 12 and 13.
Roddy MacLeod, festival director of Piping Live!, said: ''Bagpipes and tartan are two important symbols of Scottish heritage and culture that continue to evolve through the talents of emerging musicians and designers, and we've celebrated both at Piping Live! for fourteen years now.
''We're delighted to add the Bonnie Beard booth to this year's festival, where bearded pipers and kilties can take their image to the next level.
''There's just four weeks to go until thousands of visitors and musicians arrive from all over the world for this year's event - so now's the time to ditch the razors and let's fill the city with tartan beards!''
The booth will be run by beard experts Braw Beard Oils and will open at George Square from noon to 3pm on Thursday August 10 with appointments on a first-come, first serve basis.
Women can also undergo the free transformation as it can be done on fringes and long hair too.