Plans To Park IndyRef2 'Entirely Speculative'
25 June 2017, 12:19 | Updated: 25 June 2017, 12:23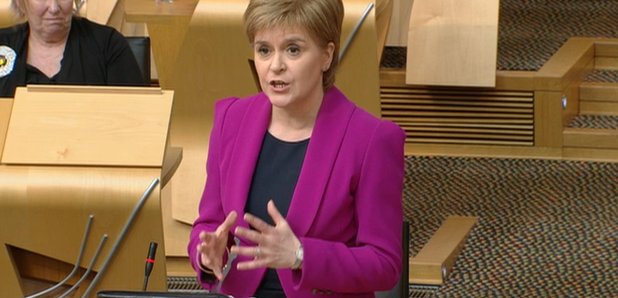 Reports Nicola Sturgeon is to put plans for a second independence referendum on hold are entirely speculative, a spokesman has insisted.
The First Minister had set the timetable of a second ballot on Scotland's place in the UK being held between autumn 2018 and spring 2019 when she announced her plans in March.
But in the wake of the general election, in which the SNP saw its share of the vote fall from 50% to 37% as the party lost 21 Westminster seats, she has been reflecting on that position.
The issue was discussed at the Scottish Government cabinet meeting last week, with Ms Sturgeon ``likely'' to set out her position before Holyrood goes into recess at the end of June.
The Sunday Mail reported a senior SNP insider as saying that in the wake of the general election - in which the Tories lost their overall majority at Westminster - ``doing everything possible to help achieve a soft Brexit for the UK as a whole or Scotland is the priority''.
The insider added: ''People can judge on the other side of the negotiations what they want to do about independence.''
A spokesman for Ms Sturgeon said: ``Reports in today's newspapers are entirely speculative.
''We have always made clear our view that the people of Scotland should have a choice at the end of the Brexit process and the First Minister will set out her views on the way forward in the coming days.''