Plans to redraw political map lodged
10 September 2018, 16:27 | Updated: 10 September 2018, 16:33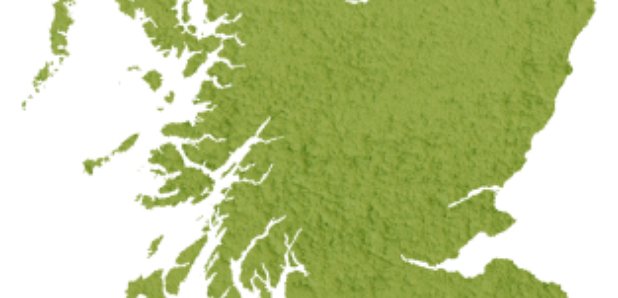 Plans to redraw the political map of Scotland have been finalised following a consultation.
The review will cut the number of MPs north of the border from 59 to 53 as part of a wider reduction in Westminster seats from 650 to 600.
The Boundary Commission for Scotland has laid a final set of recommendations before the UK Parliament after a consultation period.
Under new rules, constituencies have to be within 5% of the UK electoral average or "quota" of 74,769, with exceptions made when the constituency is larger than 12,000 square kilometres.
Just three Scottish constituencies will remain unchanged as a result - Na h-Eileanan an Iar and Orkney and Shetland, which are protected in law, and East Lothian.
Lord Matthews, deputy chair of the Boundary Commission for Scotland, said: "The commission is extremely grateful to all those who assisted us in developing our final recommendations by submitting views or attending public hearings.
"We listened carefully to comments made on our revised proposals and made a number of changes to boundaries and to constituency names.
"We believe our final recommendations meet the requirements of the legislation governing the review and within those constraints fairly reflect the views expressed to us during our consultations".
The final set of recommendations tweaked the boundaries or names of 13 of the constituencies proposed last year.
This included revised plans for the New Town and West End of Edinburgh and in Leith "to better reflect local ties and follow recognisable boundaries".
Four constituencies in Inverclyde, North Ayrshire and Renfrewshire council areas were also redrawn after issues were raised in the consultation.
The commission also amended its proposals for Angus to use ward boundaries "which were more likely to reflect local ties and be easily identifiable".
However, the changes still see the Dundee East seat of former SNP depute leader Stewart Hosie largely absorbed into the proposed Angus South and Dundee East constituency.
In Glasgow the number of seats will reduce from seven to six as previously proposed, with widespread changes to the current configuration.
There will also be a reduction in the number of Highland seats from three to two, with SNP Westminster leader Ian Blackford's Ross, Skye and Lochaber seat and SNP business spokesman Drew Hendry's
Inverness, Nairn, Badenoch and Strathspey seat mostly merged into a new Highland Central constituency.
The name of this constituency was changed from Highland South following the consultation.
Meanwhile in the capital, the Edinburgh South constituency held by Labour MP Ian Murray will still be split in half, with the expansion of the new Edinburgh East constituency.
Highland North would be the largest constituency at 12,985 square kilometres, with the smallest being Glasgow Central, at 20 square kilometres.