Plea For More Specialised Centres To Help Sex Assault Victims
2 February 2017, 07:18 | Updated: 2 February 2017, 07:19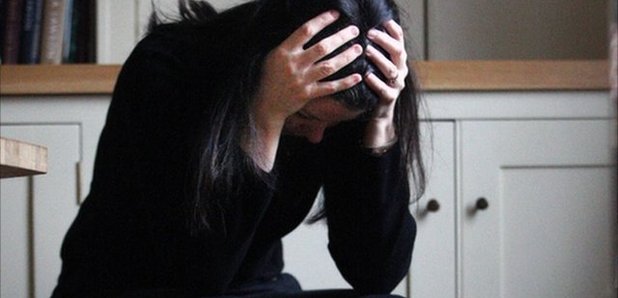 Victims of rape and sexual assault in Scotland are being denied the same level of access to specialised support services as those in the rest of the UK, a Scottish Conservative MSP has said.
Scotland has one Sexual Assault Referral Centre (SARC) while south of the border there are 43.
The Sandyford Archway clinic in Glasgow provides support and counselling, forensic examination and sample storage, and onward referral to other agencies, and victims can choose to be treated by female staff.
Sexual assault and rape victims elsewhere in Scotland can also choose the gender of their medical examiner but a lack of trained staff in some areas means their preferred option may not be available.
Scottish Conservative equalities spokeswoman Annie Wells called for more SARCs to be set up across Scotland.
She said: ''When Scotland's solitary SARC was set-up, it was hailed by the Scottish Government as a flagship, and many expected more to follow.
''But almost a decade on it is still the only one in the country, whereas there are 43 across England, all within two hours of each other.
''It is very concerning that those who don't live in the Glasgow vicinity can't access facilities like these.
''I know from speaking to victims just how beneficial the services at Archway are, especially given victims can stay with the clinic from the start and right through as long as they need it.
''It's a place for victims to go to have access to forensic examiners of the gender of their choice, away from the sometimes intimidating environment of a police station.
''What started as a pioneering project must continue elsewhere in the country - we cannot ignore methods that are shown to be working.''
Justice Secretary Michael Matheson said: ''The consequences and impact of rape and sexual assault are devastating and we are absolutely committed to doing all that we can to support victims, including allocating additional resources for the NHS to scope existing services and working in partnership with NHS Education Scotland to understand why more female doctors don't choose to work in this area through a survey which will be launched shortly.
''The SARCs model is just one way of delivering care and we are exploring with the NHS, Police Scotland and others what services and workforce are needed to deliver this vital support in communities across Scotland.
''We are committed to providing trained staff with the necessary expertise, leading to a better service for the victims. This includes considering the needs of all communities, including rural or remote areas and islands, and providing forensic examinations as part of a patient's overall care whilst guarding against undue delays which could compromise evidence.''