PM: Burns Night supper at Number 10 a sign of the 'enduring union'
22 January 2018, 15:13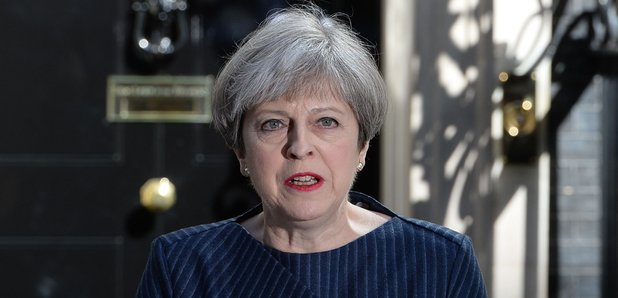 Celebrating Burns Night in Downing Street is a sign of the "enduring Union" between Scotland and England, Prime Minister Theresa May said.
Mrs May is to host a traditional Burns Supper, with the event commemorating the life and work of Scottish poet Robert Burns.
Glasgow based chef Gary Maclean, a previous winner of Masterchef: The Professionals has been put in charge of cooking for the event, using a range of traditional Scottish produce for his menu.
Guests at the event will enjoy MacSweens haggis, Highland venison and the desert which helped Mr Maclean win the Masterchef trophy - a chocolate pistachio Drambuie and raspberry shortbread, with Arran Dairies Cranachan ice-cream.
Speaking ahead of the event Mrs May said: "Scotland is a greatly valued part of our United Kingdom and its contribution to the UK is immense - economically, socially, and culturally.
"And Robert Burns is a great example of that, as one of our finest poets, famous world-wide.
"I'm very much looking forward to this evening and the chance to celebrate a great poet, a great nation and an enduring Union."
Mr Maclean stated: "I'm incredibly honoured to cook for the Prime Minister and showcase the best Scottish produce, sourced from local farms and dairies for this evening's Burns Supper.
"A Burns Supper is an institution in Scottish life and it's wonderful to be able to be part of such a celebration of the works of our national bard in Downing Street."