PM's "Little Britain Brexit" Attacked
18 January 2017, 13:45 | Updated: 18 January 2017, 13:46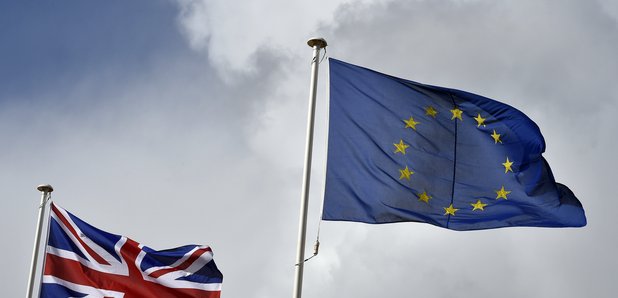 Theresa May is steering the UK into a "Little Britain Brexit'' that will hit jobs and pay, the SNP has said.
Angus Robertson, the party's Westminster leader, accused the Prime Minister of gambling with the economy in her pursuit of a "hard Brexit''.
Mr Robertson said all political parties in Scotland are united in their opposition to plans to take the UK out of the single market.
He demanded to know if the Prime Minister will stick to her promise to treat Scotland as an ``equal partner''.
During PMQs, he said: "Shortly after the Prime Minister confirmed that she wants to take the UK out of the single European market, the Scottish Parliament voted by a large, cross-party majority to remain in the single European market, just as a large majority of people in Scotland voted to remain in the European Union.
"The Prime Minister has said that Scotland is an equal partner in the United Kingdom.
"Does she still believe this is true or is she just stringing the people of Scotland along?''
Mrs May insisted she is committed to working with Scotland and all the devolved administrations as she severs ties with Brussels.
And she said the biggest threat to the Scottish economy was the nationalist threat of another independence referendum.
She said: "I refer you to my speech yesterday, where I reiterated my commitment to be working with the devolved administrations to ensure that their voice is heard, that their interests are taken into account as we proceed along this path of negotiating our exit from the European Union.
"And, also, I specifically referenced the Scotland plan. I understand the Welsh Government will be producing a plan for Wales for us to look at too.
"That Scotland plan will be being considered by the JMC (Joint Ministerial Committee) on European negotiations tomorrow, I believe.
"We will be looking at it seriously and working with the Scottish Government on the proposals they bring forward.''
But Mr Robertson said Scotland's leading economic forecaster has warned that "real wages will fall'' as a result of Brexit.
Briefly interrupted by jeers from the Tory benches, he went on: "The forecast for people's income is that it is likely to drop by #2,000 and that 80,000 people may lose their jobs in Scotland as a result of the hard Tory Brexit plan of the Prime Minister.
"Does the Prime Minister believe that this is a price worth paying for her little Britain Brexit?''
Mrs May said repeated threats to lead Scotland out of the United Kingdom are the biggest threat to prosperity north of the border.
She said: "We will be working to ensure we get the best possible deal in terms of access to the single market and continuing to cooperate in partnership with the remaining 27 member states of the European Union.
"But you once again talk about the possibility of negative impact on Scotland if Scotland were not part of the single market.
"Your party is dedicated to taking Scotland out of the single market by taking it out of the United Kingdom.''