Police 'Buying Own Bin Bags' During Budget Cuts
8 August 2016, 15:13 | Updated: 8 August 2016, 15:16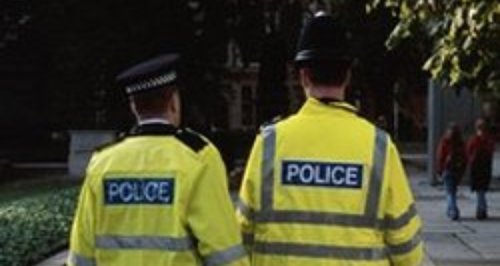 Police officers have been forced to buy their own hand sanitiser and bin bags due to budget cuts, it has been claimed.
Officers dealing with hundreds of people every day - some of whom may be carrying infectious diseases - are only provided with the occasional "bar of slimy soap'', correspondence published by the Scottish Police Federation reveals.
Bins are overflowing due to a cost-saving restriction on bin bags, the email said.
Calum Steele, SPF general secretary, published excerpts on Twitter.
The email states: "No handwash provided in toilets, it costs too much to pay for a company to come in and refill handwash dispensers, so the best we get is a bar of slimy soap now and again.
"We buy our own handwash. And hand sanitiser, you'd think that would be a necessity in every police office, but it's not even a consideration.''
The email added: "Cleaners being told not to empty the bins more than once a day, to save on bin bags!
"Cost savings expected to be a box of bags per quarter, however bins at (redacted) now overflowing by the time the early shift have finished and the late shift not even started.''
Mr Steele told the Press Association: "Police officers have tremendous interaction with the public on a day-to-day basis.
"We deal with dozens, if not hundreds, of people every single day.
"Setting aside the issues of basic hand hygiene, which is essential for prevention of spreading germs and disease, the simple reality is some of the people that we deal with are not the most hygienic.
"They have the potential to be carrying contaminating illnesses and germs.
"It is ridiculous that the police service, as a consequence of austerity, is now in the position where it expects police officers to provide their own hand hygiene facilities.''
The emails are the latest warning about the impact of police budget restrictions.
Last month, the Scottish Police Authority said it did not recognise Mr Steele's claim that Police Scotland was "sending officers to charity shops to source equipment''.
Last week, Audit Scotland warned that "public-sector salary scales'' were contributing to understaffing at the police ICT department, which had been struggling to fill 50 vacancies.
Commenting on the ICT deficiencies, Mr Steele said: "If the government, and indeed the Scottish Police Authority, wants a fighting-fit police service to deal with the threats and challenges of 21st century crime fighting then it has got to be able to invest to make that happen.
"We have the ridiculous situation where, because of the trickle of money available for capital expenditure, the police service seems to have little alternative but to pursue yesterday's technology for implementing tomorrow.''
A Police Scotland spokeswoman said: "The service is facing financial challenges and we will continue to engage fully with the staff associations and unions to consider options for a sustainable policing model, which includes how we improve our ICT infrastructure.''